June 22, 2022
The cooperative fenaco leaves the amount of CHF 10 million pledged last year to promote the dialogue between city and countryside of the Foundation for Sustainable Nutrition throughout the Switzerland come to agriculture. By considering an existing foundation, the available funds can be used particularly effectively.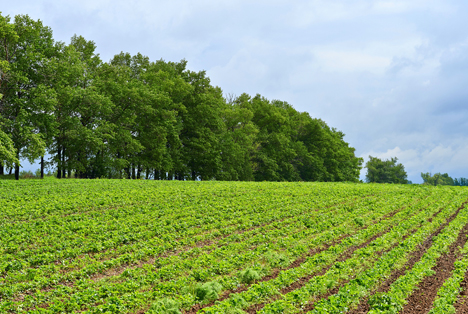 Image source: Shutterstock.com
In December 2021, the fenaco cooperative announced that it intends to finance projects to strengthen the dialogue between the city and the countryside with CHF 10 million (see press release of December 13, 2021). Now it is clear who will take over the administration of the funds and the allocation of the project. fenaco donates its contribution to the "Foundation for Sustainable Nutrition through Swiss Agriculture". The foundation was established more than 20 years ago by the Swiss Farmers' Association. The purpose of the foundation defined at that time is more current than ever and coincides with fenaco's objectives. First: The promotion of a healthy and sustainable diet with food from local farmers. Second: promote mutual understanding between producers and consumers. And third: promote better contacts between the city and the countryside.
Greater effect thanks to the grouping of forces
Since the funds go to an existing foundation, numerous administrative expenses are eliminated. As an agricultural cooperative, it was also important for fenaco to consider a foundation related to agriculture and the food industry. "By pooling our strengths, we can make an even bigger impact with the funds available and thus make a significant contribution to a good long-term understanding between city and countryside," says Martin Keller, CEO of fenaco.
Hansjörg Walter, chairman of the Board of Trustees, is pleased with the donation from fenaco: "With the additional funds, we will support projects in particular that promote personal exchange and direct encounters between the population and peasant families."
The future board is made up of seven people. The Swiss Farmers Union and fenaco provide two members each, three members come from outside these two organizations. The new board of trustees will be established in August 2022. At the same time, the foundation office is being reorganized to accommodate the anticipated increase in project inquiries.
Source: Fenaco
Release date: 06/22/2022
.