April 26, 2022
Gerber announces the launch of Plant-tastic™, the brand's first complete line of organic baby foods with plant-based protein.
Gerber recently announced Plant-tastic, the first complete line of plant-based protein foods for young children. All vegan snacks and meals are made exclusively with ingredients of plant origin, rich in nutrients and of the best quality. This gives parents more opportunities to provide their little ones with a varied diet that corresponds to their own nutritional ideas. The new product line is in line with Gerber's announced "Climate Forward Nutrition" commitment for 2021 and is also certified carbon neutral by the Carbon Trust.
With the new generation of parents, the company is seeing a change in nutritional values ​​and a greater interest in incorporating more plant-based foods into their diet. According to the FMI's 2019 U.S. Grocery Shopper Trends report, 81% of U.S. households with children include plant-based protein in their meals, and 40% of parents with younger children 18-year-olds add more plant-based foods to their meals. family diets. Plant-tastic now offers these consumers a range of plant-based product alternatives with developmentally appropriate recipes that include beans, whole grains and vegetables.
"We're listening to parents who want more plant-based protein options that align with their diet and climate values," said Tarun Malkani, Gerber's president and CEO. "Plant-tastic provides stage-appropriate nutrition at all milestones, starting with organic foods, snacks and meals. We are proud that the entire Plant-tastic product range is certified carbon neutral, underlining our commitment to climate-friendly nutrition."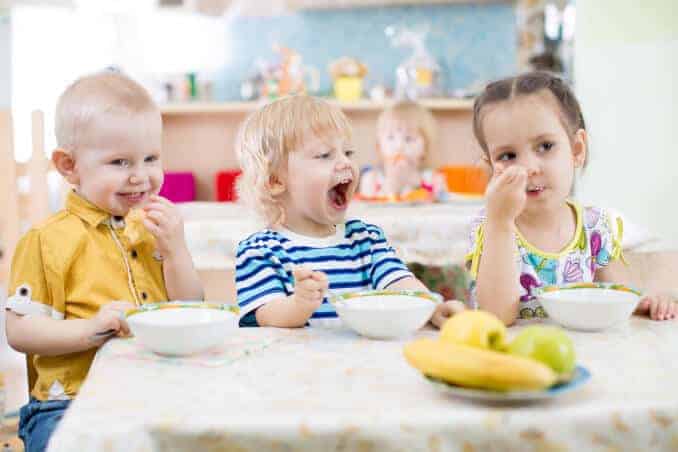 Gerber Plant-tastic helps parents with their children's plant-based nutrition
The Plant-tastic line can also help parents meet new nutrition guidelines for young children. The Dietary Guidelines recommend legumes (beans) as part of a healthy eating pattern for children under 2 years of age, and each Plant-tastic recipe is made with legumes, including chickpeas, black beans, navy beans, and lentils.
"Many parents of my patients incorporate plant-based options into their own diet and want to feed their baby according to their own nutritional values. For parents who want to adopt a plant-based diet, I recommend feeding your baby a variety of foods (whole grains, fruits, vegetables, meat, fish, legumes, etc.)," ​​said Gerber pediatric consultant Dr. Whitney Casares "Plant-tastic foods consist of beans, whole grains, and vegetables, which are rich in nutrients like protein and fiber that support healthy baby development."
In the summer of 2021, Gerber became the first U.S. baby food company to announce its commitment to carbon-neutral foods, and the Plant-tastic line expanded on that commitment as a certified 100% carbon-neutral option. by Carbon Trust. As part of this ambition to reinvent baby food, Gerber, in partnership with the Carbon Trust, an independent certifier of carbon neutral products, has committed to making its entire baby food portfolio 100% carbon neutral by 2035. The Gerber Organic range and Natural jars and bags have also been certified carbon neutral by the Carbon Trust.
More information at: https://www.gerber.com/
Thank you for subscribing. In order for our emails to reach you in any case, please add [email protected] to your contact list.