Green asparagus contains valuable ingredients and contributes to a healthy diet. Here you will find an overview of the nutritional values ​​of delicious vegetables.
Green asparagus is a popular vegetable that is only ready to harvest during a small window of opportunity. In the asparagus time You can buy the delicious sticks locally grown or harvest them yourself in the garden. Asparagus is full of valuable ingredients that support your health. In this article you will get an overview of the most important ingredients and more information worth knowing about green asparagus.
By the way: White and green asparagus have similar nutritional values. However, white asparagus grows underground. Green asparagus grows in full sunlight and therefore produces chlorophyll, the green plant pigment. Therefore, it has a slightly higher content of certain healthy ingredients and also contains additional substances that white asparagus does not have.
Nutritional values ​​of green asparagus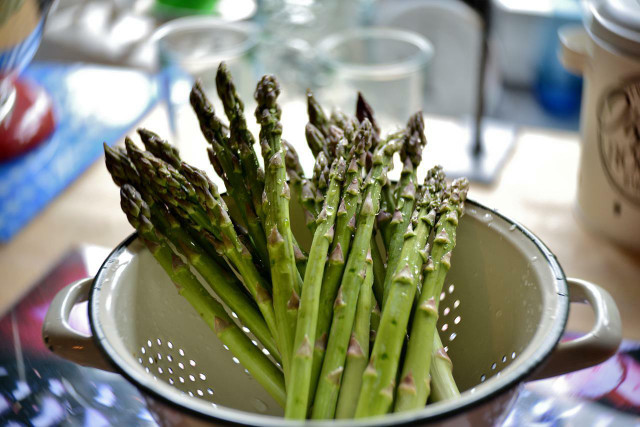 Green asparagus provides your body with valuable nutrients. vegetables too 93 percent water. Therefore, green asparagus has almost no calories and only contains trace amounts of fat and sugar.
The basic nutritional values ​​of green and white asparagus are almost identical. However, the Federal Nutrition Center explains that there is a difference regarding vitamin C and folic acid: both are found in higher concentrations in green asparagus.
Nutritional values ​​per 100 grams:
calories: 21 calories
carbohydrates: 2 g
Fat: Sense
sugar: Sense
fiber: 1.7g
Despite the high water content, asparagus is very aromatic. This is due to aspartic acid (aspartic acid). It gives the vegetables their typical flavor and at the same time ensures that the urine can have an unpleasant odor after a meal of asparagus. During the digestion process, sulfur-containing compounds are released that affect the smell of urine. However, this is only the case for about half of people because not everyone has the right enzymes.
This is what makes green asparagus so healthy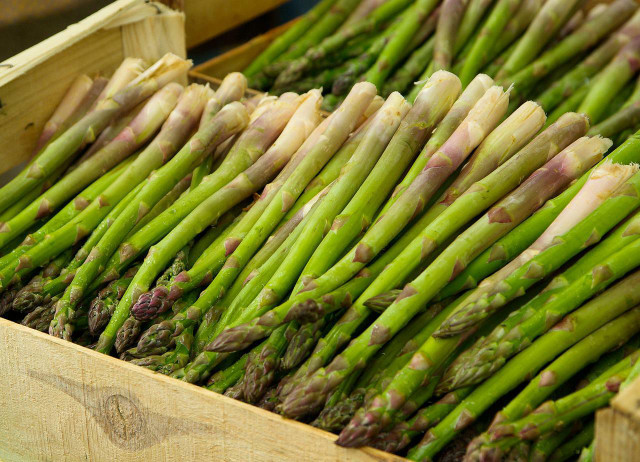 Green asparagus provides important micronutrients for your body. According to the Federal Nutrition Center, the vegetable contains numerous vitamins Y minerals. The main ingredients include:
In addition to these micronutrients, green asparagus also contains secondary plant substances. These include, among other things carotenoids and sulfur sulfides. The Apothekenumschau reports that these substances have an antibacterial and anticancer effect, among other things.
Health benefits of green asparagus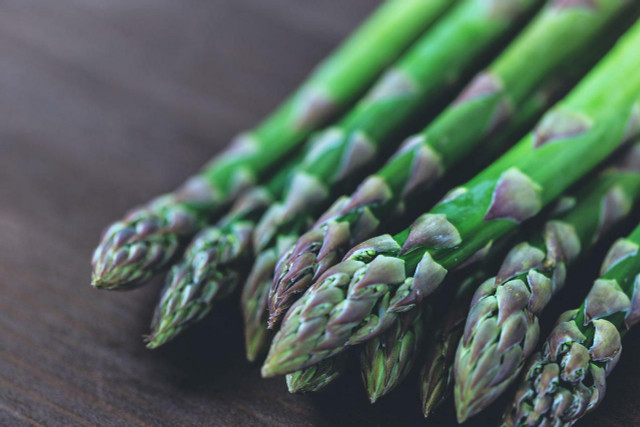 Thanks to the valuable ingredients in green asparagus, the vegetable can have a positive effect on health.
These are some of the benefits of green asparagus:
Green asparagus do fed up for a long timebecause it stays in the stomach for a long time.
has green asparagus low in calories, fat and sugar.
Stick vegetables are easily digestible.
green asparagus stimulates metabolic processes and supports intestinal function.
Asparagine supports the kidneys and promotes urination. Thus, the green asparagus works, among other things detoxifying.
Advice: Pay attention to buy asparagus make sure it's fresh. So it contains the most nutrients and tastes particularly good.
More information at Utopia.de
Please read our health notice.
** marked with ** or orange underline Some links to supply sources are affiliate links: If you buy here, you actively support Utopia.de, because we then receive a small part of the proceeds from the sale. More information.
Do you like this post?
Thank you for your vote!