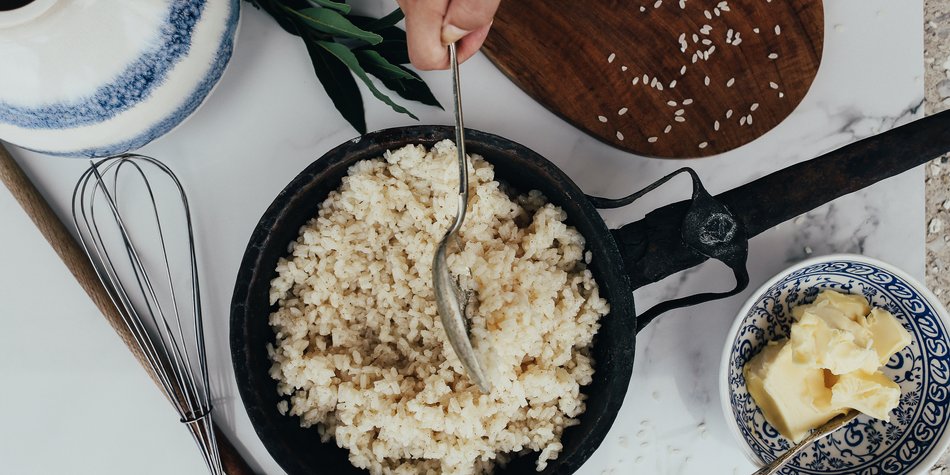 high in fiber
Fromisabel tranon 04/11/2022 | 19:45
Rice is one of the staple foods and is especially important in Asian cuisine. We will be happy to explain to you if the rice is vegan or not.
What does vegan mean?
Especially when you are at the beginning of a diet change, you may not be quite sure what exactly vegan and vegetarian mean. Unlike a vegetarian diet, which does not eat meat or fish, a vegan diet does not eat any animal products. For example, eggs, cheese, honey, and milk are no longer on their menu. Instead, vegans eat purely plant-based foods. Whether children can be fed vegan food is controversial.
Is rice vegan?
Rice is one of the foods we have just described. So it is vegan, also gluten-free and you can eat it as a vegan without hesitation. Babies can also eat the rice. Unlike pasta, for example, you don't have to pay attention to the ingredients in the rice. It is made up of the grains of the rice plant. Oriza sativa. Brown and white grains are particularly popular, although there are more than 10,000 varieties of rice worldwide.
Vegan rice: what should I take into account?
Rice is a great side dish that is low in calories and packed with fiber. You can enjoy the beans in a variety of ways, with the most popular being boiled and fried. If you order a rice dish at a restaurant and want it to be vegan, there are a few things to keep in mind. As a pure side dish, rice is usually vegan, but eggs can be used in dishes, for example, or butter for frying. It is best to check before ordering.
conclusion
You can integrate rice into your vegan diet without hesitation. It is digestible and rich in fiber. If you're ordering a rice dish at a restaurant, you may want to ask what ingredients were used. Sometimes non-vegan cheats like honey can be found on the plate. Read over 200 random vegan products from the supermarket with us.
Image Credit: pexels/Rachel Claire
Well, did you? "Is rice vegan and what should I be aware of?" Did you like it, did it help you, did it make you laugh or cry? Then give us a like or share the article with other nice people. We really appreciate your feedback, and even more so if you follow us on Pinterest, Facebook, Instagram, Flipboard, and Google News.