A low-sodium diet is particularly important for some diseases. But even as a healthy person, you need to watch your salt intake. Here you can find out how you can reduce salt and why it makes sense.
sodium it is a vital mineral that, for example, regulates our water and acid-base balance. We take sodium, like others. minerals also, about the food for us. The foods that provide us with sodium are salt and the products that contain it. One gram of table salt contains about 40 percent sodium.
According to the German Nutrition Society (DGE), the intake of salt and thus sodium in Germany is too high. This is mainly because we have become accustomed to consuming many processed products throughout the day, which are often high in salt.
However, too much salt can cause health problems. If you want to avoid this, you should follow a low-sodium diet. For some medical diagnoses, doctors will also prescribe a low-sodium diet.
Low sodium diet: why it is important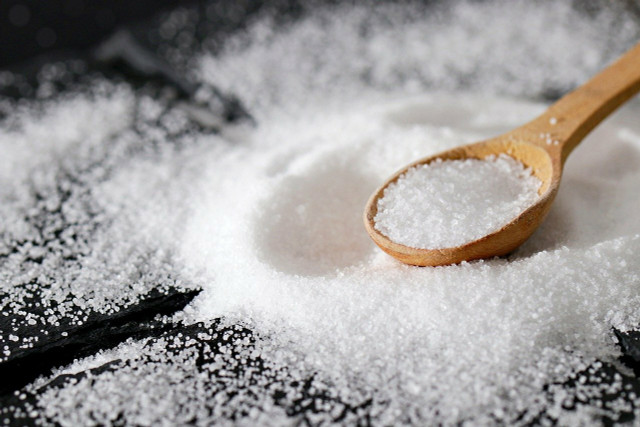 According to the DGE, an excessive intake of salt in the long term can promote cardiovascular diseases. This is because too much salt raises blood pressure and thus leads to high blood pressure. If you already suffer from high blood pressure, a low-sodium diet is particularly important to prevent increased blood pressure. You can find more tips for a diet for high blood pressure here: Does food lower blood pressure? Tips for proper nutrition..
A low sodium diet can also serve as prevention and therapy for other diseases and symptoms. These include, among others:
osteoporosis
edema (accumulation of tissue water)
asthma
heart failure
There is no specific definition of how low sodium a low sodium diet should be. The DGE recommends a maximum value of sodium per day of 1500 milligrams or six grams of table salt for adults. That's about the equivalent of a teaspoon. The WHO recommends consuming no more than five grams per day. You can know more about this here: How much salt is healthy? WHO presents new recommendations.
Depending on the condition that affects you, this sodium limit may be adjusted for you. It is best to seek medical advice for this. In any case, the following applies: Do not do without sodium completely, to sodium deficiency to avoid. Too little sodium can have serious health consequences.
Low sodium diet: this is how it works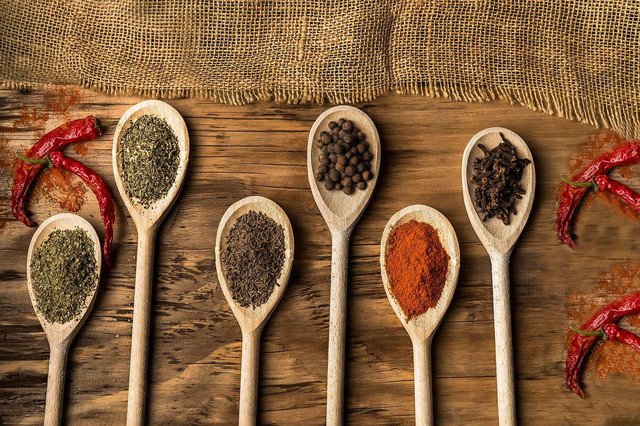 For a low-sodium diet, you should consider the following:
Avoid highly processed foods: These include, in particular, bread and rolls, cheese, meat products and sausages, canned fish, spreads, ready meals, instant soups, mustard, ketchup, potato chips, pretzel sticks, and salted nut mixes. Spice mixes and bouillon cubes are also often high in salt. Use them sparingly, if at all, or make them yourself with less salt: You can easily make these 4 popular ready-to-use products yourself.
Pay attention to the ingredients: If you have to rely on processed products, you should read the ingredient list carefully. Sodium is sometimes added to foods not only as salt, but also in its pure form as a preservative. You'll then find it under terms like sodium phosphate, sodium nitrite, sodium nitrate, or sodium alginate. Instead, go for products that are clearly labeled "low sodium" or "strictly low sodium." They must not exceed certain maximum values.
It is best to cook yourself with fresh ingredients: fruits, vegetables, cereals, pasta, untreated nuts, legumestofu, oil and eggs they are naturally low in sodium. If you cook them with little salt, they are very suitable for a low-sodium diet.
Gradually remove the salt: At the beginning of the diet change, it is normal for low-salt food to taste bland. If you are used to very salty foods, you have to gradually stop trying them. Therefore, avoid radical salt abstinence so you don't lose motivation to change your diet.
Replace salt with spices and herbs: fresh herbs like parsley, cilantrorosemary or thyme it also adds flavor to your food and helps you use less salt. You can also use spices like garlic, pepper, chili, paprika powder, caraway seeds either nutmeg use. Also sesame salt gomasio helps you use less salt in food. You can find more tips here: Salt substitutes: these alternatives add flavor to your food without salt
Low salt diet recipes.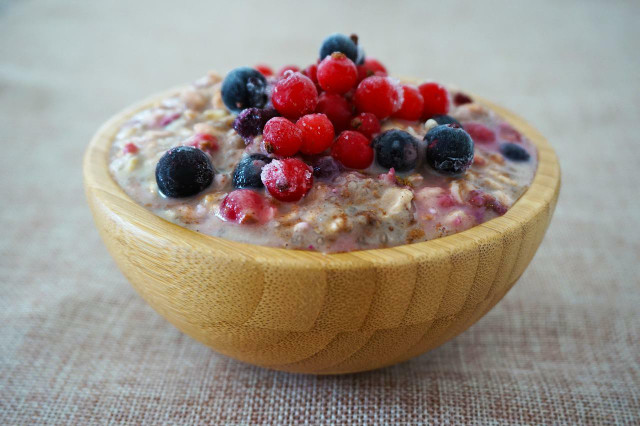 Are you used to starting the day with hearty and salty dishes? For a low-sodium diet, a sweet breakfast with fruit, oatmeal or other grains, and unprocessed nuts is recommended. You can also try the smoothies. Some low-salt breakfast ideas include:
Check out the list below for recipes that are great for a low-salt lunch or dinner. When preparing it, be sure to use little salt and instead use more fresh and dried herbs and spices.
Read more on Utopia.de:
Please read our health notice.
** marked with ** or orange underline Some links to supply sources are affiliate links: If you buy here, you actively support Utopia.de, because we then receive a small part of the proceeds from the sale. More information.
Do you like this post?
Thank you for your vote!