3 saturdays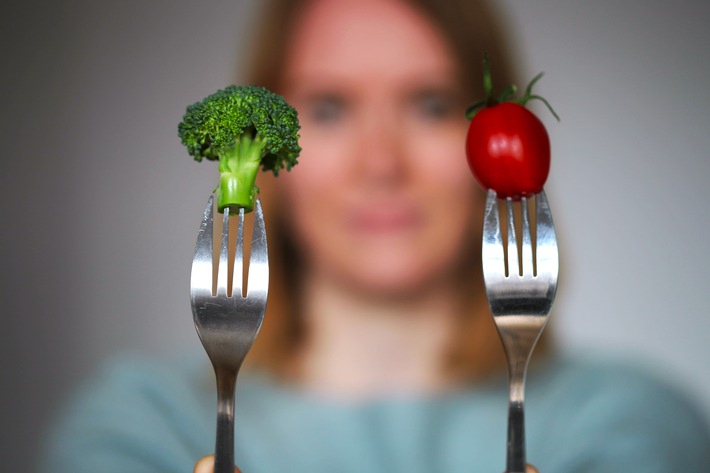 Mainz (ots)
Donnerstag, 21. April 2022, ab 20.15 Uhr
Erstausstrahlungen
Can Personalized Nutrition Boost Performance and Help You Lose Weight? Current studies assume that people use carbohydrates, fats, and proteins differently. On Thursday, April 21, 2022, at 8:15 p.m., "WissenHoch2" shows in the documentary "My Food and Me: Personalized Nutrition" by Andrea Schäfer and Marilena Schulte how science is working on this issue worldwide. It will be followed at 9 pm by the "scobel" program on "Nutrition: Trends and Myths". In it, Gert Scobel talks to her guests about what healthy nutrition can look like today.
Can DNA testing and microbiome analysis determine the ideal diet for health? Many people know that high blood sugar levels can lead to obesity and trigger type 2 diabetes mellitus. "It is much less well known that there are different foods in each person that raise blood sugar levels," says the Professor Christian Sina, Director of the Institute for Nutritional Medicine at the University Hospital Schleswig-Holstein. Gut bacteria seem to determine not only which foods raise blood sugar levels, but also what time of day. DNA tests for the creation of personalized diet plans have been offered in Germany for several years, but are also considered critical due to a lack of evidence. At the Baden-Württemberg Cooperative State University in Heilbronn, Prof. Katja Lotz is building an interdisciplinary research network to discover just how great the potential is for personalized nutrition.
Later, at 9 pm, the program "scobel – Nutrition: Trends and Myths" will continue as part of "WissenHoch2". Healthy eating means something different to everyone. Scientific knowledge about how nutrition affects the human body doesn't make healthy food choices as easy as it used to be. Dietary trends, autoimmune diseases or intolerances restrict the free choice of food. So how does modern man eat properly? Should he have a DNA test before eating? Will the nutrition of the future come from the laboratory? Gert Scobel discusses these and many other aspects of nutrition with ecotrophologist Eva-Maria Endres, nutritional psychologist Prof. Dr. Johann Christoph Klotter and internist, nutritionist and diabetologist Dr. Mateo Riedl.
"WissenHoch2" – one theme, two formats: at 20:15 a documentary will examine relevant scientific issues; at 9 pm Gert Scobel will discuss the topic with his guests from various scientific disciplines.
Ansprechpartnerin: Marion Leibrecht, Telefon: 06131 – 70-16478;
Presse-Desk, Telefon: 06131 – 70-12108, [email protected]
Photos are available from ZDF press and information, phone: 06131 – 70-16100, and via https://presseportal.zdf.de/presse/wh2
"Scobel" on YouTube: https://www.youtube.com/channel/UCHnmeuSOn1Hscizw6otqWrA
3sat – the program of ZDF, ORF, SRG and ARD
Press contact:
Second German Television
Communication HA/Press 3sat
Phone: +49 – (0)6131 – 70-12121
Original content from: 3sat, broadcast by news aktuell
.