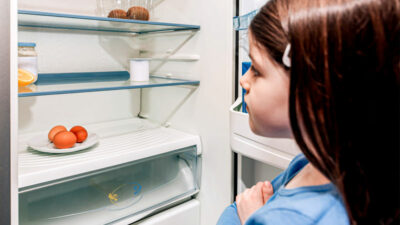 Even in rich Germany there are malnourished children. With energy and food prices soaring, experts warn the problem is getting worse. Anyone who doesn't grow healthy will be less productive later on. Single-parent families, large families and people with foreign roots are often affected.
Of Anna Schmid Thursday, June 23, 2022, 8:30 p.m.|last update: Thursday, 06/23/2022, 17:58 Reading time: 3 minutes |
For low-income families and especially their children, the coronavirus pandemic and lockdown have created great stress. With the closure of schools and school canteens, many missed out on an important meal. Even before the pandemic, there were people in this country who experts said didn't have enough to eat. And prices are rising massively, especially for energy and food. Many malnourished children go to the institutions of the "Christian Work for Children and Youth – El Arche".

Welthungerhilfe distinguishes between acute hunger, malnutrition for a limited period of time, and chronic hunger, a state of permanent malnutrition. In all cases, the body takes in less food than it needs. Too little food and an unbalanced diet lead to nutrient deficiencies. So, the body lacks iron, iodine, zinc or vitamin A. In the long term, malnutrition leads to serious illnesses and slows down the development of children, as Welthungerhilfe explains.
Arche spokesman Wolfgang Büscher can talk about everyday life in wealthy Germany. "In Germany I have seen children and adults with malnutrition, but no one with hunger. But hunger will come," he told the Evangelical Press Service. The Arche aid organization cares for 4,500 children in 30 facilities in Germany, Switzerland and Poland.
educational refrigerators
Büscher often experiences crying moms who call and say they haven't had anything in the fridge for two days. As energy costs rise, there will be even less money left for food, she says. "I guess the first one will starve to death in a few months."
Many families already serve pasta with ketchup on the 20th of the month, Büscher says. He advises people on a tight budget to check out the free mailers, look for special deals, and cycle to the supermarket that has them, even if it's a bit further away.
food poverty
But some people just can't do it. Lack of education is a problem. Also: Anyone who lives on state transfer payments for a year and a half or more often lacks strength: "Parents no longer have strength," says Büscher. If parents couldn't help, schools would have to do something. "Children have to learn at school that fruits and vegetables should be eaten and why," says Büscher.
"Nutritional poverty means: It is not possible to eat healthy with the financial means you have," explains the Stuttgart nutritionist Hans Konrad Biesalski. "Malnutrition jeopardizes children's physical growth and also their brain development," he said. The doctor emphasizes: "This does not mean that the poor are stupid. Rather: the potential that resides in a child is not fully exploited in malnutrition."
Solution: more money
More money is a solution, says Biesalski: "In a US study, 220 families from poor backgrounds received $300 a month for a year after their child was born, and another 215 families received $30. Later, with the help of special EEG methods, it was clearly seen that the brain development of children differed. A higher financial supplement for children: "that's the best you can do."
The sixth report on poverty and wealth of the German government shows that poor people live less healthy. In families with low economic status, healthy eating and exercise are less common and obesity is more common, she says. Single parents, families with more than two children, and people with foreign roots are at particularly high risk of poverty. (epd/mig)
Currently the society