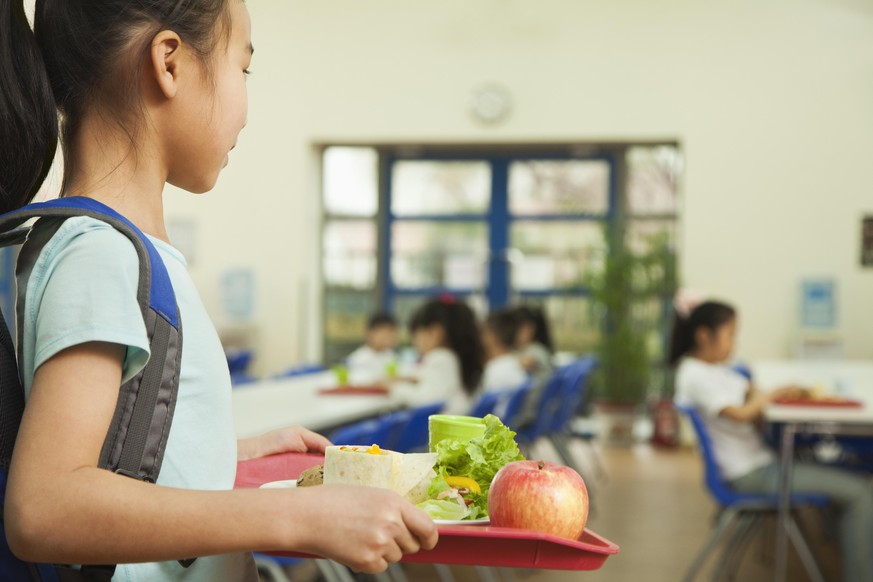 In the future, there will be more healthy foods on the menu in Paris canteens. Image: iStockphoto / XiXinXing
Good news
In the future, the city of Paris wants to serve only vegetarian meals in its canteens two days a week and also offer a vegetarian alternative on the rest of the days. It is part of the food plan approved by the City Council on the afternoon of this Tuesday, which includes completely sustainable dishes in the city's dining rooms in nurseries, schools, nursing homes and municipal companies by 2027. In total, around 30 million meals a year in the city's 1,300 dining rooms. As the city of Paris aims to achieve climate neutrality by 2050, the food in the canteens should also be more environmentally friendly and healthier.
The plan foresees that half of all the ingredients will come from the Paris metropolitan area or within a maximum radius of 250 kilometers and that the use of sugar and salt, as well as genetically modified ingredients, will be reduced. In the case of meat and fish, animal welfare must be taken into account during production.
The quality of the food should improve significantly.
To end food waste, surplus food must also be systematically delivered to those in need. Plastic waste should no longer be produced in the future. "We are improving the quality of nutrition for Parisians in our nurseries, schools and beyond"Mayor Anne Hidalgo said. The nutrition plan benefits the environment and health.
Vegetarian diets are even more difficult in France, unlike in Germany. Last year, for example, there was a national debate about meatless food in school canteens. For organizational reasons, the city of Lyon only wanted to serve a meatless dish in its school canteens during the coronavirus pandemic. As a result, several ministers insisted that children should also be given meat on their plates.
(sb/dpa-afxp)
More and more people in Germany are drinking less cow's milk or doing without it altogether. This is the current result of a statistic that measures the per person consumption of all types of milk in Germany since 1991 and has now determined the lowest level of the past year 2021. As a result, more and more people are switching to alternatives to milk. conventional cow's milk, which in the long term could mean less climate impacts from environmentally damaging livestock farming and more animal welfare.