There is no other way to say it, but our new Federal Minister for Digital Affairs and Transport, Volker Wissing, is quite the idiot. The cool kids and Gen Z would all call him a "leek" after his recent appearance. And of course they are right about that. Because even if today is only Thursday and our average politicians are sure to be spouting a lot of nonsense until Sunday night, the skinny FDP politician can already be said to have posted the dumbest quote this week.
Because at the G7 digital ministers summit in Düsseldorf, Wissing asked us in all seriousness not to upload photos of food to the internet, as food influencers and the food editorial team of the Berliner Zeitung do for you, dear readers, as a service. Reason: CO2 emissions in the production of electricity for the Internet, servers and cell phones are heating up the climate crisis. The politician, who for months seemed as overwhelmed as his party colleague and bean counter Christian Lindner, literally stammered: "For example, we tend to photograph our food. And if you look at the amount of photos of food around the world, you find a huge consumption of energy." And further: "Is that really necessary? When we think about things like this, do we think there are significant consequences?
Feel free to read both quotes a second time. You will probably come to a conclusion similar to mine: you don't want to hear something so trivial and stupid from a federal minister. And less than someone who belongs to a liberal party and to whom we, taxpayers plagued by inflation, transfer to our account a monthly base salary of 16,815 euros. One can really expect a bit more brainpower from those people, right? Especially since the man with his colleagues, instead of saying nonsense like that, should get down to work to become independent of Russian gas, or to cushion a little the damage of inflation for us, the citizens.
Of course, the Bild newspaper reacted quickly and assigned a reporter to deal with the matter. Lo and behold, the minister himself is busy posting photos of food on Instagram. Usually he sits in his too-tight skinny suit in his really dingy office in the Hans-Dietrich-Genscher-Haus (you know, the foreign minister in the yellow sweater with the gun in his jacket pocket) and shows thumbs: High images of bourgeois coffee services, any convenience waffles with hot cherries, a finger pizza or the image of a fruit salad.
And in the background a box of Coca-Cola and Club-Mate. With such culinary garbage content I too would produce such quotes. Even as Minister for the Economy in Rhineland-Palatinate, Wissing loved waffles. There was also coffee from the Mainzelmännchen cup: "A pampered minister in the true sense of the word", #delicious, #delicious, #mega.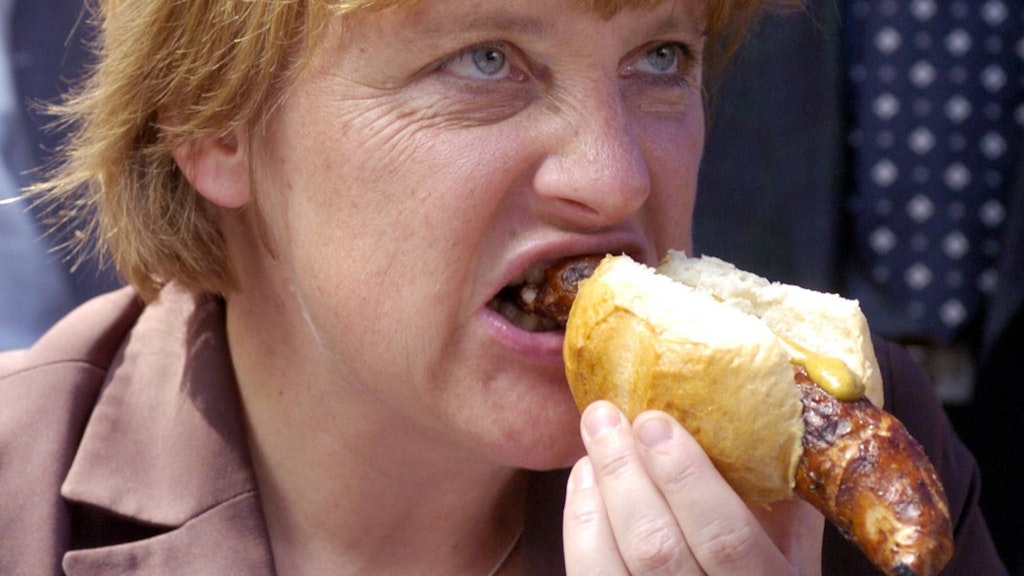 Because the only food content (there are so many great things to see on Instagram!) that should be canceled in Germany is the food content of our politicians. Because of course, they only live off shit at their meetings in the Bundestag or in their ministries and party headquarters. The ARD documentary on Kevin Kühnert shows very clearly that the modern German politician is not fed much better than a lonely domestic pig fattened exclusively on rotten leftovers. And frantically inhaled butts on the roof of the Willy Brandt House. Ay ay ay!
In political Berlin, there is often the technical term "(hot/cold) buffet" for this unworthy catering for the representatives of our people. As a snack during breaks, "hot" at the Federal Chancellery or the Prime Ministers' Conference of the new Federal Republic of Germany actually always means sausages. And "cold" almost exclusively means potato salad. There is also fine filter coffee, a kind of industrial sour cream cake, orange nectar in small 0.2 liter bottles, and cheap Riesling, which is too tart and made with inferior base wine. And, of course, this terrible mediocrity is also contagious in the private lives of our representatives. If you take a look at the culinary preferences of our politicians, you wonder: What are these women and men doing with their superb salaries and diets?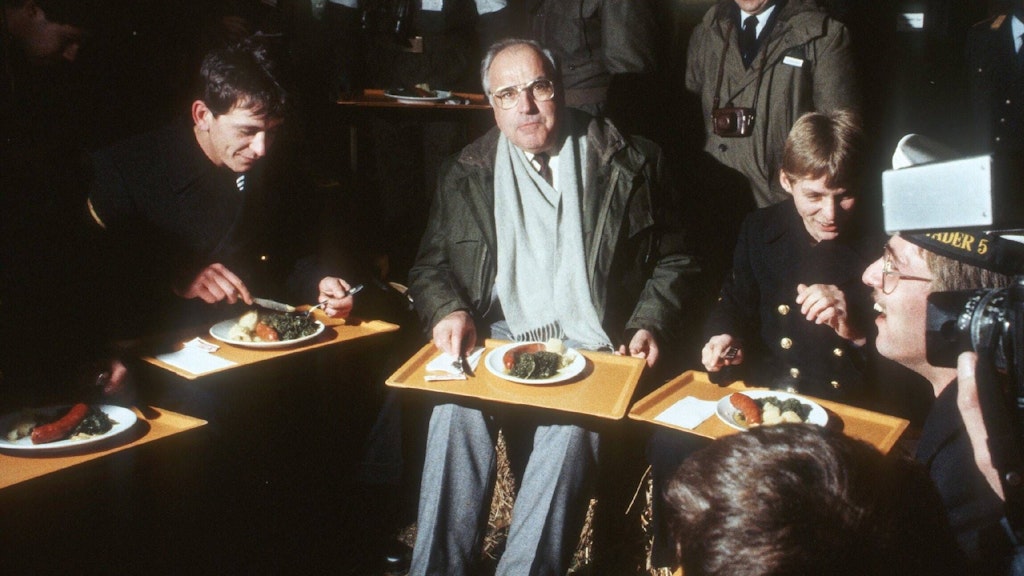 From our political legends it is known above all that Helmut Kohl loved Saumagen butter cubes and klate (cigars to suck on) and Angela Merkel, especially Greek bifteki, potato soup and crumble cake. These last two favorite dishes come from a radio campaign interview, so they're probably meant to be around people. Otherwise popular with her – sausages and whole herring fillets. And we give him a thumbs up for that. So Angela Merkel has good taste.
Very different from Corona pain in the neck Karl Lauterbach. He loves gamberoni spaghetti (probably with disgusting Asian prawns) and loup de mer, but as an uptight hypochondriac he always says "senza sale". So no salt. Because it is said to be healthier and prevent serious diseases. It's just a one-sided view, because food without salt makes you cranky and bitter, and that in turn has a negative impact on life expectancy. Pretty stupid, man.
According to Instagram, really really bad CSU politician Dorothee Bär, for example, loves fries (#teamketchup #nomayoplease), foam-etched cappuccino (#confessionsofacoffeeaddict), ready-made pizza (too much salt! and sugar!) and the banana split. . Former Agriculture Minister Julia Klöckner likes to overcook vegetables until they turn gray (#GuteNutrition).
And his CSU colleague and Bavarian Prime Minister Markus Söder, who, as a 12-year-old, only cares about the pony, of course only eats garbage. Under the hashtag #söderisst he posts all the garbage from the meetings that he and his fellow politicians eat during breaks. From goulash soup and pork neck steaks to a Strammen Max with a side of salad that looks like something from Tank & Rast to sour lungs with bread dumplings: "Since my childhood I have loved eating Lüngerl with dumplings. My mother always did it perfectly. Mhhmmmm, who wouldn't want to switch places with Markus?
According to a survey by the Federal Statistical Office, the fattest Germans live in Mecklenburg-Western Pomerania (Philipp Amthor loves powdered sugar), but also in Bavaria almost 50 percent of the population is overweight, and 15 percent of them even severely obese. Of course, it has not been proven if the posts about the questionable diet of our politicians have something to do with it. And yet: Please control yourself or get a culinary consultant. And above all: Please leave us alone with your very sad private life.
If you look abroad, things look different. Italians only eat pretty things anyway, and former French President François Mitterrand loved eating endangered grilled songbirds. That nearly cost him his political career at one point, but it's still much nobler than our former chancellor Gerhard Schröder's folkloric currywurst mania. And Donald Trump? Of course, he also eats a lot of garbage. But at least not embarrassing things like waffles with hot cherries.