Wort & Bild Verlag – health reports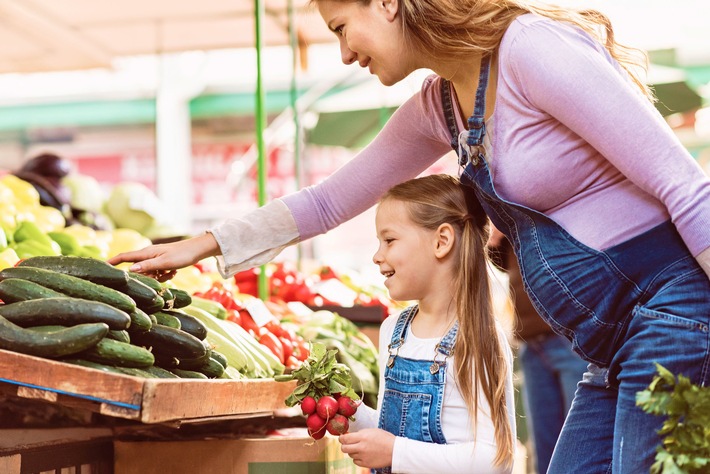 Baierbrunn (ots)
Child, amniotic fluid and placenta: future mothers carry more in their body and therefore naturally weigh more kilos. However, you should watch your weight, because excessive weight gain increases your weight. health risks for mother and child. "Meanwhile, almost 40 percent of all pregnant women are overweight or even obese. Unfortunately, the trend is increasing. Most of them gain more weight during pregnancy than they should." warns Professor Dr. Hans Hauner, Director of the Else Kröner-Fresenius Center for Nutritional Medicine at the Technical University of Munich.
A maximum of 16 kilos more for people of normal weight
In Germany, it is recommended that pregnant women of normal weight gain between 11.5 and 16 kilograms by the time of delivery. However, if you are already overweight, you only need to gain 15 to 25 pounds. Hauner, a nutritionist, recommends that overweight women who want to have children lose weight before pregnancy to reduce the risk of hypertension and gestational diabetes diminish. "Even a five to ten percent weight reduction has a positive effect on the health and course of pregnancy."
Diet rich in whole grains, vegetables and fruits.
It is recommended to have breakfast during pregnancy Wholemeal bread with quark, egg or cheese, combined with, according to your preference, tomatoes, cucumber, peppers and some raspberries. Or rolled oats soaked in water or (plant-based) milk overnight, garnished with a handful of nuts and berries. For lunch time or in the evening you should Plate half full of vegetables and fruits. be. The other half is made up of foods rich in protein and carbohydrates. Animal protein sources include, for example, eggs, meat and fish, plant-based sources include nuts, seeds, grains and legumes such as peas and beans.
It is also important to drink enough. water, seasoned with slices of cucumber or lemon, and unsweetened herbal and fruit teas are the best choices. Enjoyed warm or cold, ginger tea has another benefit for pregnant women: it helps with nausea.
The pharmacy magazine "Baby und Familie" 05/2022 is currently available in most pharmacies. There are also many relevant health news at https://www.baby-und-familie.de as well as on Facebook and Instagram.
Press contact:
Katharina Neff-Neudert
Press and public relations
Telephone: 089/744 33-360
Email: [email protected]
www.wortundbildverlag.de
https://www.facebook.com/wortundbildverlag
Original content from: Wort & Bild Verlag – health reports, broadcast by news aktuell
.