June 13, 2022
Healthy eating without cooking, that's the motto of the founders of Löwenshare, who sell organic and sustainable ready meals with their e-commerce start-up and are ubiquitous. Having already fed and satisfied tens of thousands of people, the visionaries are focusing on further expansion. The company is no longer a hidden champion. In the startup world, Löwenshare receives a boom in attention and is recognized as one of the most innovative startups of the year.
The Lion's Share: The Vision
As fitness enthusiasts and fanatics of conscious nutrition, the two founders, Robin & Thomas, were looking for a way to integrate sustainable and delicious dishes into the daily lives of their customers. Since meal planning, shopping, and cooking are time consuming, they have developed ready meals that are a delight. All dishes are made with organic food, are gluten and lactose free and are also available in vegan versions.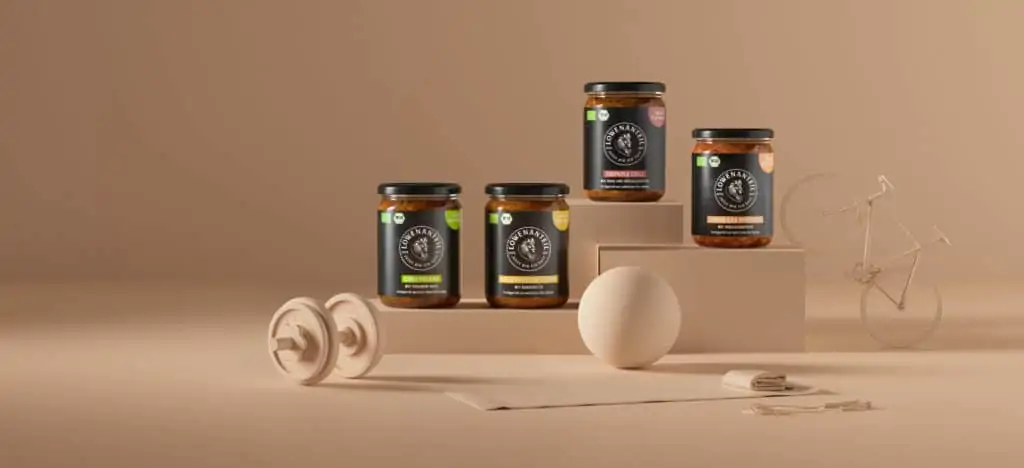 "Most people don't succeed at eating healthy because they don't have the time or the inclination. Our mission is to make healthy, natural nutrition as easy as possible for everyone. Without compromising quality", say the two founders.
To implement this, they have developed their dishes with a top-tier organic chef and pay attention to the selected ingredients. No added sugar, but plenty of protein and fiber to keep your customers fit throughout their daily lives. The founders are aware of current issues such as food waste and sustainability. Therefore, ready meals can be kept for a long time without refrigeration without the addition of preservatives and are packed in glass jars without plastic.
The success story continues
Convinced of both the ingredients and the sustainability aspect of the products, the expert jury selected the company as one of the winners of the StartMyBusiness Awards 2022. In the summer, Löwenshare received the award for the most innovative startups in the category " Sustainability".
After Löwenshare's products have established themselves on the market and the brand has a customer base of more than 60,000 satisfied people in Germany and Austria, the founders are now focusing on expanding throughout Europe in the coming year.
More information at www.loewenshare.com.