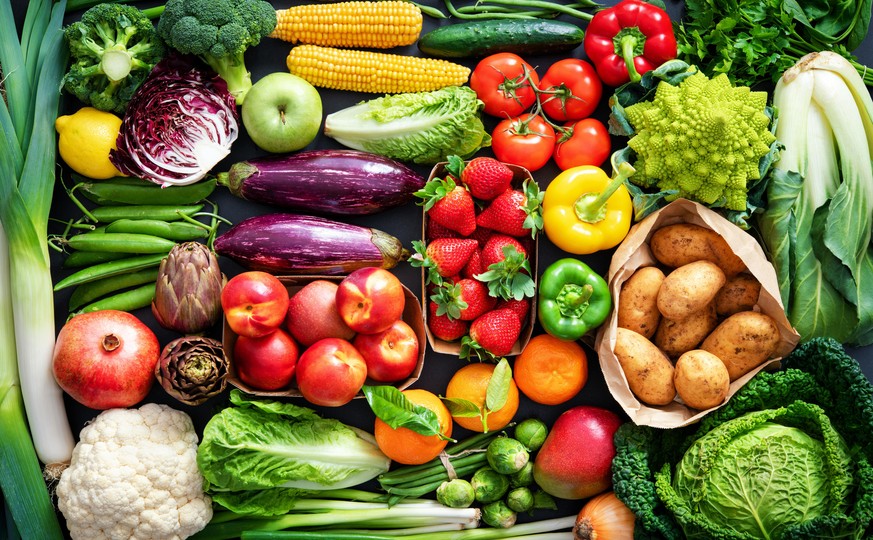 The environmental organization WWF asks politicians to take action to change the diet.Image: Getty Images/AlexRaths
environmental organization WWF demands ten reforms to the federal governmentto create more awareness about climate-friendly nutrition. According to a report by the Climate Council, the proportion of The food sector accounts for 21 to 37 percent of global greenhouse gas emissions. In particular, meat consumption is due to its high COtwoemissions and land use are a burden on the climate. to one diet transition to carry out, the WWF, for example, asks for a Tax exemption for fruits and vegetables just like him Introduction of the school subject "Nutrition".
In the recently submitted action document, the environmental organization put forward three main demands: a climate-friendly diet will receive tax breaks, plant-based diets will be promoted, and food waste will be halved by 2030. Because according to the WWF, they land every year about a million tons still edible food in the trash. Half of this comes from private households alone. To meet WWF's demand and halve food waste by 2030, politicians must now take concrete action.
The demand for more plant-based nutrition can only go hand in hand with a change in diet brought about by politics. The WWF calls for a reduction in the taxation of fruits, vegetables and legumes. According to the environmental organization, the tax rate should be reduced from ten or 13 percent to zero percent will be. VAT on plant-based milk should be reduced to the same rate applied to cow's milk.
Eating less meat is also good for your health
Nutritional ecologist Martin Schlatzer of the Research Institute of Organic Agriculture (FiBL) explains that if only meat once or twice a week would be eaten, already 28 percent of greenhouse gases saved in the food sector could become. In Austria, a reduction in meat consumption by a quarter would mean that the demand could be completely covered by organic meat. Also, there would be no imports of soybeans from North and South America. According to the expert, both the consumption of organic meat and the elimination of soybean imports would protect the environment.
Less meat consumption also has a positive effect on health: the risk of diabetes and cardiovascular diseases is significantly reduced. Antibiotic resistance could also be minimized by reducing meat consumption. If people continue to eat as much meat as they have now, this could soon become a major problem.
A social rethink must be done
Discount campaigns on meat, which is already cheap anyway, are not conducive to reducing meat consumption. One is often missing Awareness of the impact of meat consumption on the climate. ONE COtwothe label could according to a study by the University of Copenhagen and the Swedish University of Agricultural Sciences Reduce meat consumption by up to 25 percent. Above all, it is important that a social rethinking takes place, because even today, meat eating is often perceived as a symbol of prosperity.
(sp)
Micro and nanoplastics have already been detected in all ecosystems and are a real problem. A US research group now has a Developed an enzyme variant that can completely break down plastic in a short time. Because according to the Federal Environment Agency, the problem so far has been that Microorganisms cannot completely break down plastic. break down, but only over the course of several years reduce the size.