nutrition during pregnancy
You should not eat these 10 foods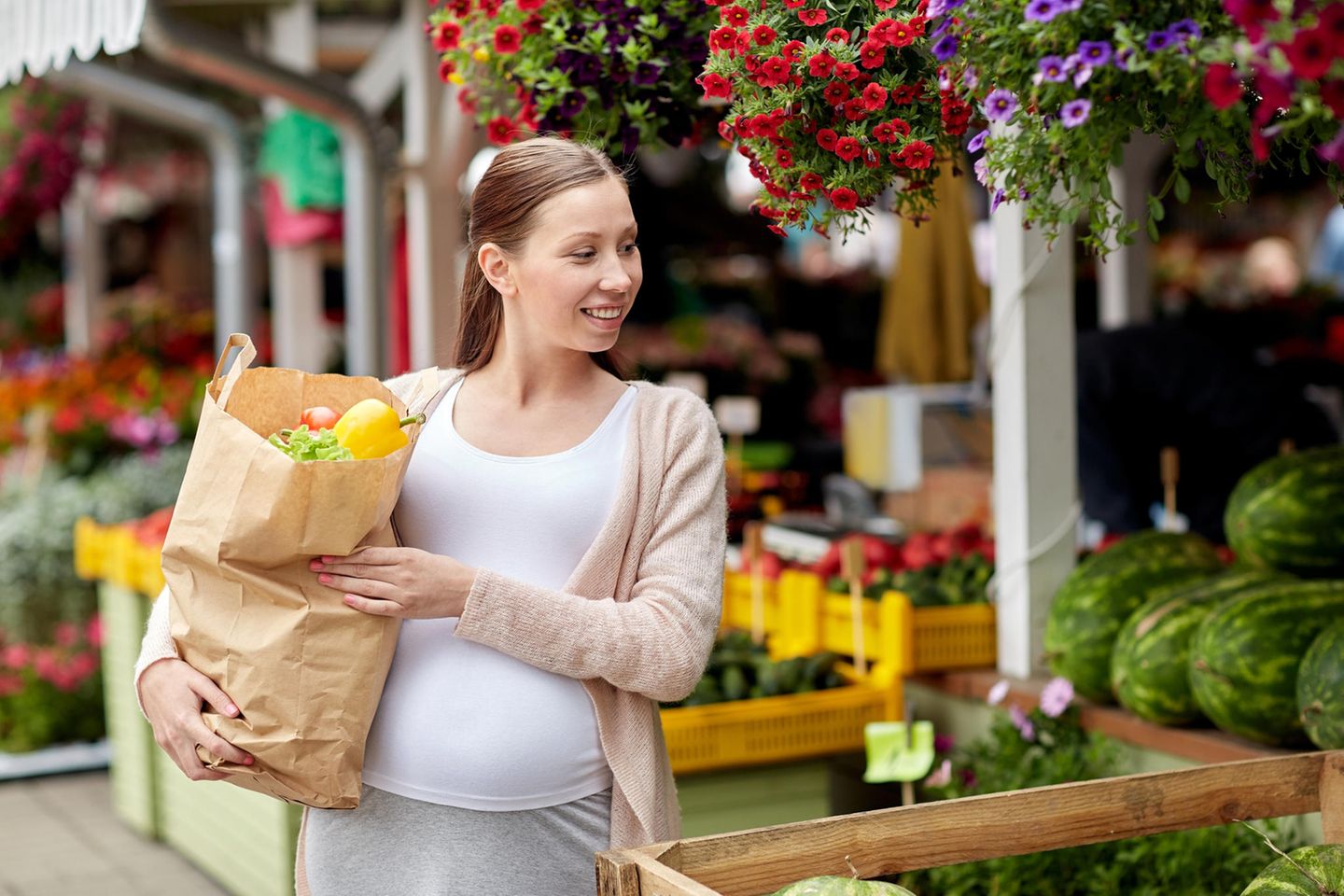 During pregnancy there are foods that can have a negative impact on the development of your child. We have listed ten foods for you that you would rather avoid during this time.
There is an almost infinite number of things you can find out during your pregnancy. Be it exercise, sleep, or of course nutrition. Here's a quick rundown of ten foods you'd rather not eat during pregnancy and why.
Nutrition during pregnancy: We advise against these foods

1. Bitter lemon

Bitter soft drinks such as tonic water or bitter lemon drinks contain the substance quininewhich can be harmful to health in large amounts.
because these things like labor inducer applies, it is not recommended. Furthermore, he can adverse effect on the fetus. According to the current state of knowledge, high doses are needed for this, but the Federal Institute for Risk Assessment advises pregnant women to avoid quinine-containing beverages to be safe.
2. Gorgonzola

Whether it's made with raw milk or not: Blue cheese like Gorgonzola is not recommended during pregnancy. Cheese may contain listeria dangerous to the unborn could become.
If you don't want to do without Gorgonzola altogether, you can let it simmer in a sauce, for example. a high temperatures kill pathogens.
3. liverwurst

Due to its high content of vitamin A, liver sausage is dangerous during pregnancy.
Vitamin A itself is healthy, but a slice of bread with about 20 grams of thick liver sausage already contains more than the RDA. If pregnant women take this regularly, this can malformations in the fetus to lead Especially in the first trimester caution is advised. After that, it can be a liverwurst loaf from time to time.
4. Limburg

Red-spotted cheeses like Limburger are not recommended during pregnancy. They may contain listeria or toxoplasmosis pathogens. dangerous for the fetus It can be.
5. Matjes

Fish can be on the menu for pregnant women, if you want it regularly. However, not all varieties are suitable.
Fish such as matjes that have been matured in brine are eaten raw and are therefore not recommended during pregnancy, as they may be contaminated with Listeria.
6. Chanterelles

Wild mushrooms such as chanterelles can particularly polluted be. For this reason, wild mushrooms are not recommended during pregnancy. If you still like to eat mushrooms, you can integrate cultivated mushrooms like button mushrooms into your diet.
7. Sage tea

Sage tea is not recommended during pregnancy. That is because the sage does that. thujone neurotoxin contains, which is harmful in higher doses. Next, there is a suspicion that sage tea can trigger labor. To be safe, you should avoid sage tea.
8. Teewurst

Teewurst is a raw sausage spread. In raw meat it settles easily. pathogens which can harm your baby. Therefore, it is best to avoid raw sausage types such as Teewurst, Cabanossi, Landjäger or Chorizo ​​during pregnancy.
9. Tuna

Fried or boiled fish is not really a problem during pregnancy. However, tuna is an exception.
Of high mercury content canned tuna during pregnancy Negative effects have on the health of the fetus. If you've had a tuna sandwich, you don't have to worry. Just avoid it as your pregnancy progresses.
10. tiramisu

Many candies are made with raw eggs, but they are pregnant. due to increased risk of infection not recommended.
Classic tiramisu also contains alcohol Y caffeine. Therefore, you should avoid tiramisu during pregnancy or try a modified recipe without raw eggs, without alcohol, and with a little coffee powder.
Are you interested in the topic of nutrition during pregnancy? This article builds on our food check for pregnant women with lots of other important information. There you can consult more than 100 foods and see if they are allowed during pregnancy.
Sources used: Federal Center for Nutrition, German Nutrition Society
FATHERS