Recently, you can collect items in "Horizon Forbidden West" without having to watch an animation. All you have to do is disable a recently added option in the settings.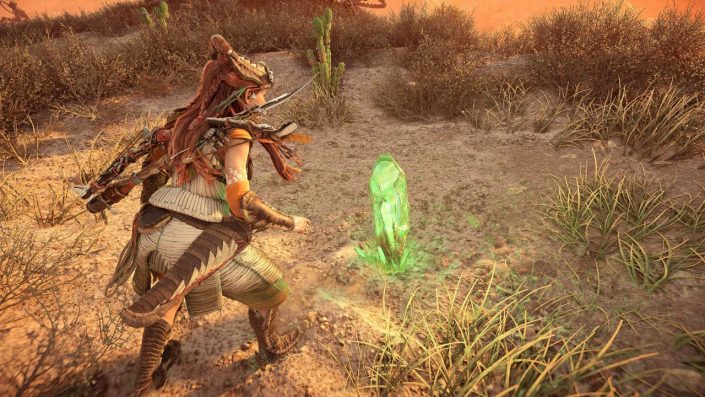 With the latest patch for "Horizon Forbidden West" Guerrilla Games mainly dealt with various bugs. Apart from that, the developers also introduced a new setting option. Oddly enough, this new feature wasn't even listed in the patch notes. So that you do not miss it, we inform you in this article.
Save time looting – here's how
Players can now collect items without going through an annoying animation each time. To do this, simply go to the general settings and disable the option "Pick up animations". Once you've done that, you'll immediately save a lot of time when looting. This is especially advantageous when using a mount, as it is no longer necessary to stop to pick it up.
The loot animation lasts a maximum of one second, but you can progress much faster in the long run without it. After all, there are plenty of items in the open game world that you want to collect. Many players appreciate this feature and will definitely use it.
More news on Horizon Forbidden West:
Twitter user "Retr0" shows what this looks like in practice. Aloy runs around the environment and collects loads of items. Another clip shows a horse riding passage. Aloy is never forced to stop to pick up an item here.
Horizon Forbidden West has been available for PS5 and PS4 since February 18 of this year.
I'm so glad they added a pickup animation on/off toggle, it saves so much time and doesn't break exploration continuity or pace
Now I'll hoard a million berries 🍒 #PS5Share, #HorizonForbiddenWest pic.twitter.com/L9B5KbQnFh

— Retr0🦋 (@vanishinggracee) April 2, 2022
More news on Horizon: Forbidden West.
Discuss this news in the PlayStation forum
Links to Amazon, Media Markt, Saturn and some other retailers are usually affiliate links. If you make a purchase, we receive a small commission that we can use to fund the site for free use. You have no disadvantages.