Televisions are increasingly becoming advertising platforms. Manufacturer Vizio is currently taking things to the extreme in the US.
TV manufacturers no longer want to be satisfied with selling a TV and thus drying up the revenue stream. Rather, one collects commissions from partners for the integration of their services and increasingly works with advertising. Samsung, for example, has already been criticized for this in Germany. Media player provider Roku is already moving forward with enthusiasm.
Vizio, which does not yet have representation in Germany, is pursuing similar concepts. The company has high market shares in the US TV segment. In the US, for example, Vizio now relies on so-called "jump ads." These ads assess what you are currently watching on linear television. Then an interactive banner appears at the bottom of the screen that, for example, would like to guide you to similar content.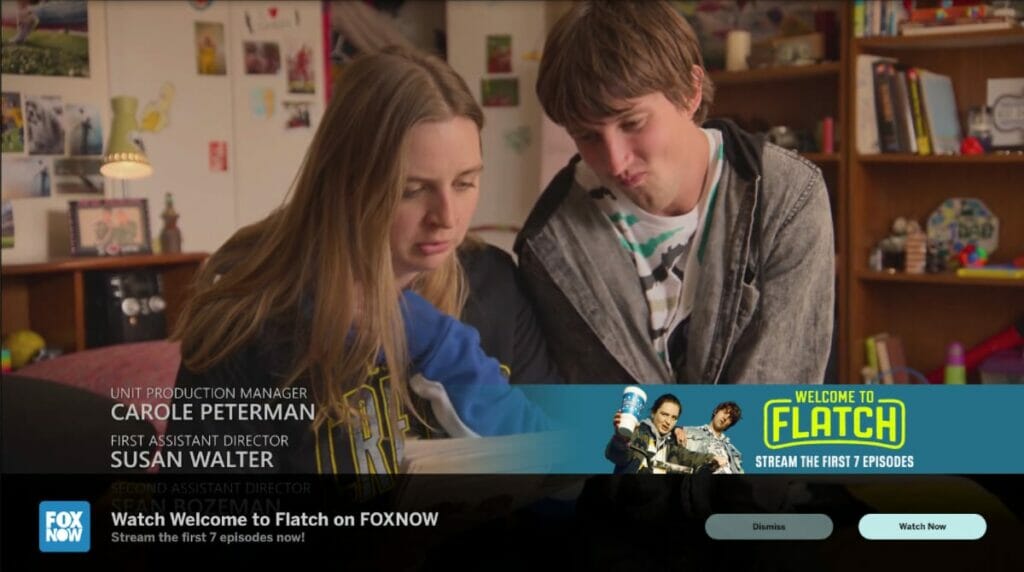 The example above shows how, for example, an ad for another series is shown in the running credits of a series. The viewer can hide the ad banner or jump to it and be guided to the advertised content with one click. Even if Vizio isn't currently playing a role for us, sadly this practice should be of increasing interest to other TV manufacturers as well. Sooner or later, this type of advertising should appear here as well.
TV advertising: How to defend against it?
If you don't feel like such tricks, you can defend against them indirectly. Of course, the TV of your choice can go offline or only go online specifically when an update is due. Using an external media player can also help, as long as you don't switch to a very similar advertisement. Why are LG, Samsung, and Vizio going down this path knowing full well that it will upset a lot of customers?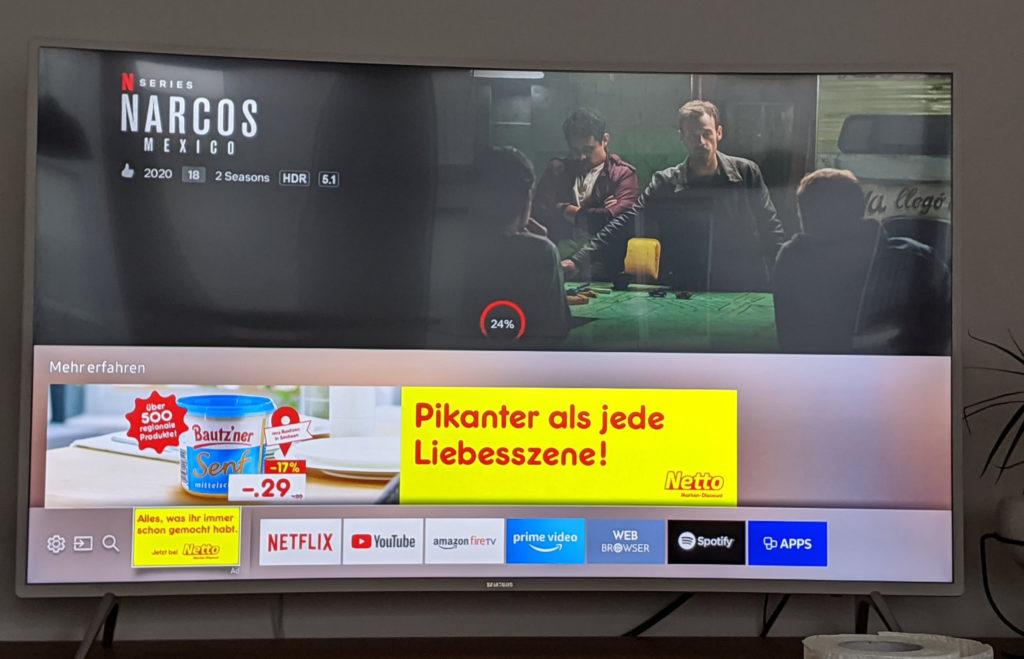 Well, companies are getting less attention on linear television and are looking for ways to reach viewers in a more direct or personalized way. This makes the advertising business increasingly attractive to TV manufacturers. In the US, Fox is the first partner to trial Jump Ads with Vizion. First of all, it's just a beta version, but wider distribution is very likely.