The issue of SSD cooling is becoming more and more important. However, Thermalright's 7+ cm tall M.2 SSD tower cooler looks somewhat monstrous and a bit over the top. The compatibility issue is also not an easy one, as the M.2 slots are often close to the CPU or GPU cooler, which can get in the way.
The Thermalright HR09-2280 Pro measures an impressive 74mm tall and, with its 33 cooling fins and two 6mm thick heatpipes, weighs 90 grams. The smallest HR09-2280 with only one heatpipe is 47-48mm tall with a weight of 80 grams. . The curved fin design is reminiscent of the legendary Thermalright IFX-14 CPU cooler (test) in the "flame design".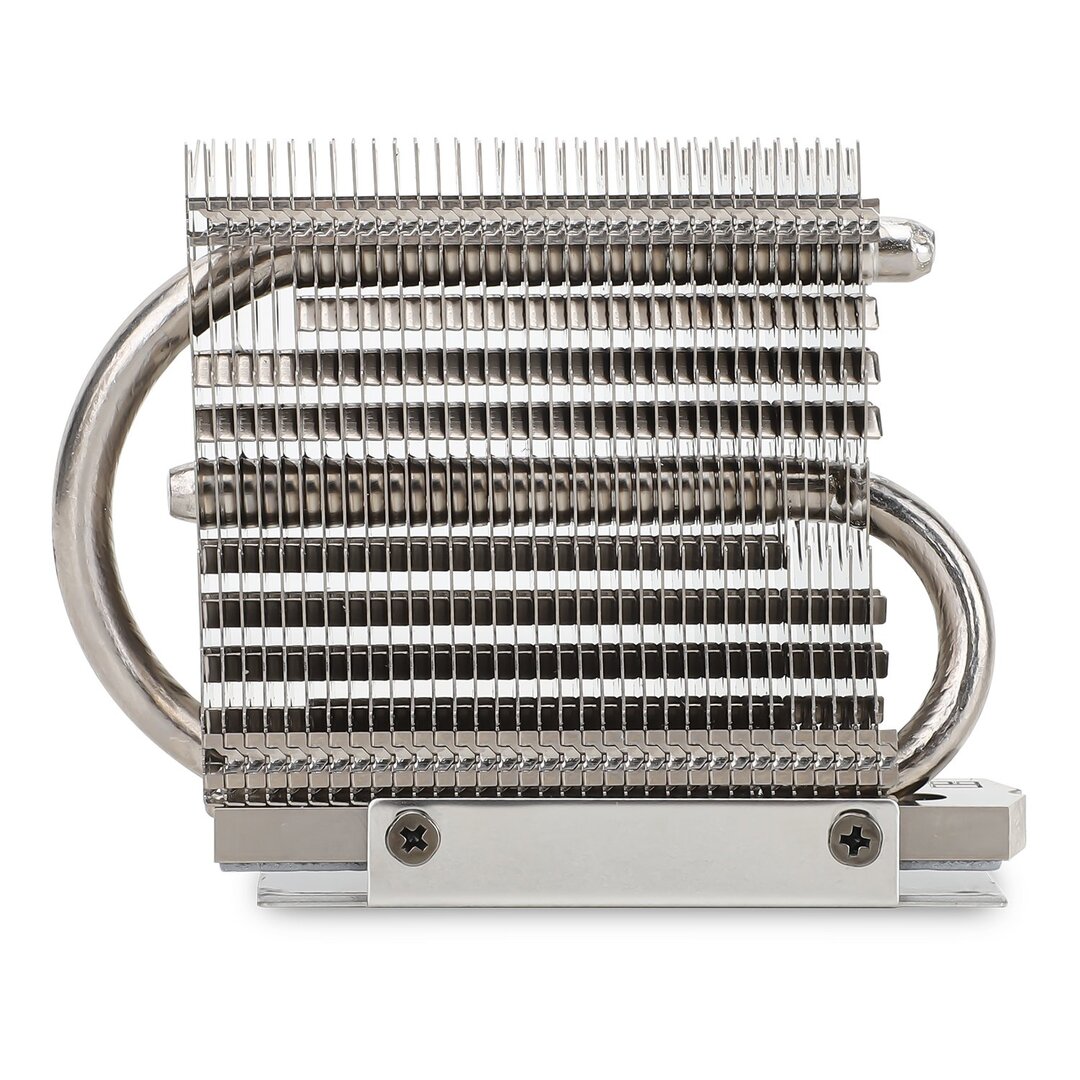 As the name suggests, both Thermalright coolers are designed for use in M.2 SSDs with a plate length of 80mm, i.e. the M.2-2280 form factor.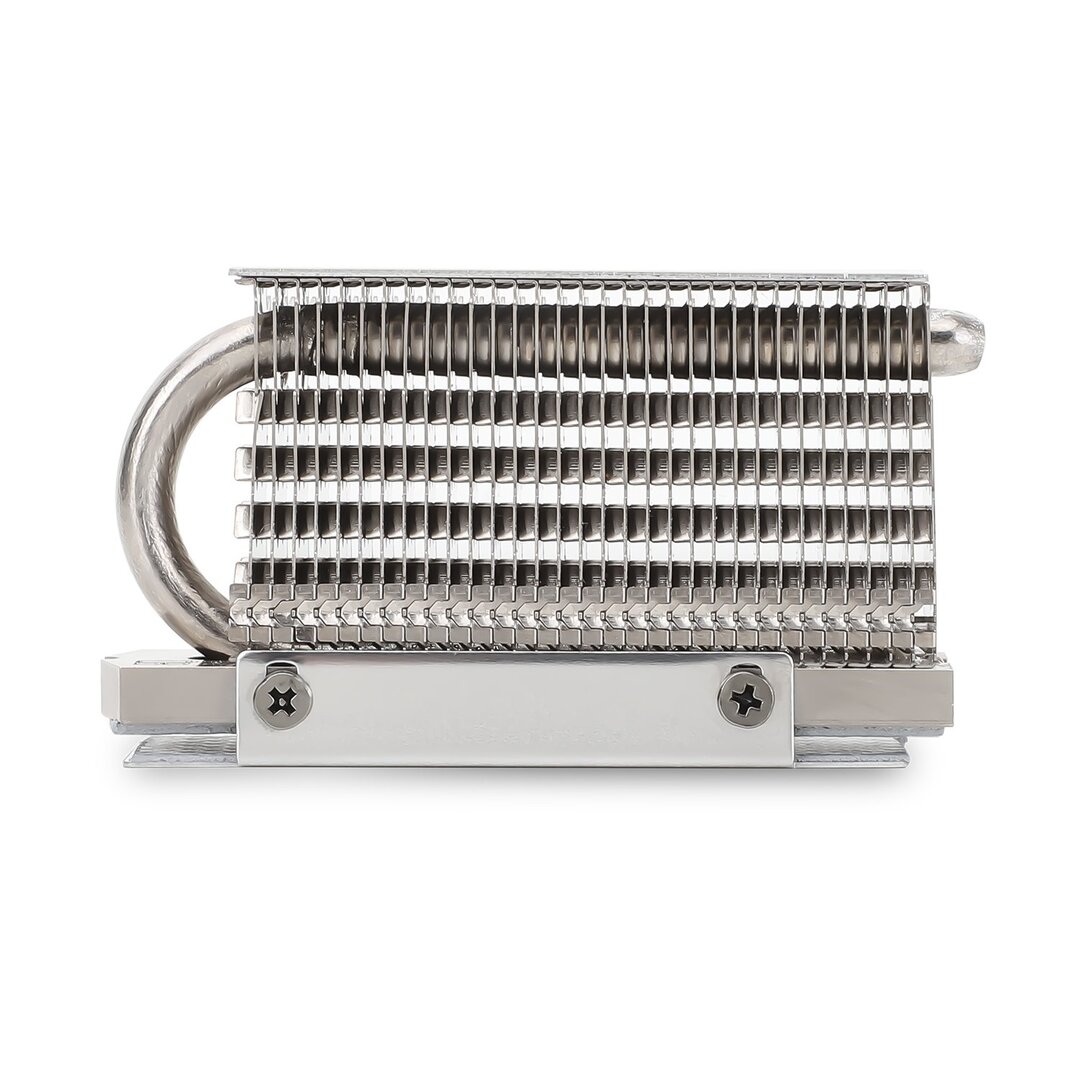 The coolers are extremely tall.
An M.2 SSD without a cooler has a maximum thickness of just under 4mm, and even thinner when equipped on one side. At least since PCIe 4.0 SSDs with higher performance of up to 7GB/s, massive SSD heatsinks have been an issue, but they rarely exceed 2cm. The photo below shows examples from the WD Black SN750's 8mm flat cooler to the Adata Gammix S70's 15mm tall cooler. The Corsair MP600 Pro XT cooler, not shown there, is already very tall at 19mm.
Previously, a copper foil or flat heat sink used to be enough to prevent M.2 NVMe SSD performance from slowing down due to excessive temperatures. This still applies today, as long as there is enough airflow in the case. So the heat sink that comes with the motherboard is usually enough.
However, there are many indications that the next SSDs with PCIe 5.0 and more than 10 GB/s will require even more cooling. The fact that the first prototypes were shown as PCIe expansion cards with a corresponding large-area cooler is an indication in this direction. Transfer speeds of up to 14 GB/s with PCIe 5.0 x4 have already been announced.
With M.2 only the vertical remains
With M.2 SSDs having a circuit board around 2cm wide and 8cm long, there is significantly less surface area for heat dissipation. So the only way is vertical, which Thermalright does with the two M.2 SSD coolers. The surface area, which is significantly increased by the lamella tower, promises a high cooling potential. With a small fin gap of 1.8mm, this is probably only fully exploited with active ventilation.
There is not always room for this in the system.
While SSD manufacturers have recently come up with flatter coolers so that these M.2 SSDs can also be used in PlayStation 5, for example, Thermalright's coolers require very precise planning before use in PC. Most of the M.2 slots are right next to or even between PCIe slots for graphics cards which can interfere with the tower cooler. This leaves only one slot, which is either on the motherboard above the graphics card or below the graphics card. However, on top of that, the CPU cooler can already thwart the calculation; therefore, the dimensions must be checked carefully. However, the sample images from Thermalright show that it can be done.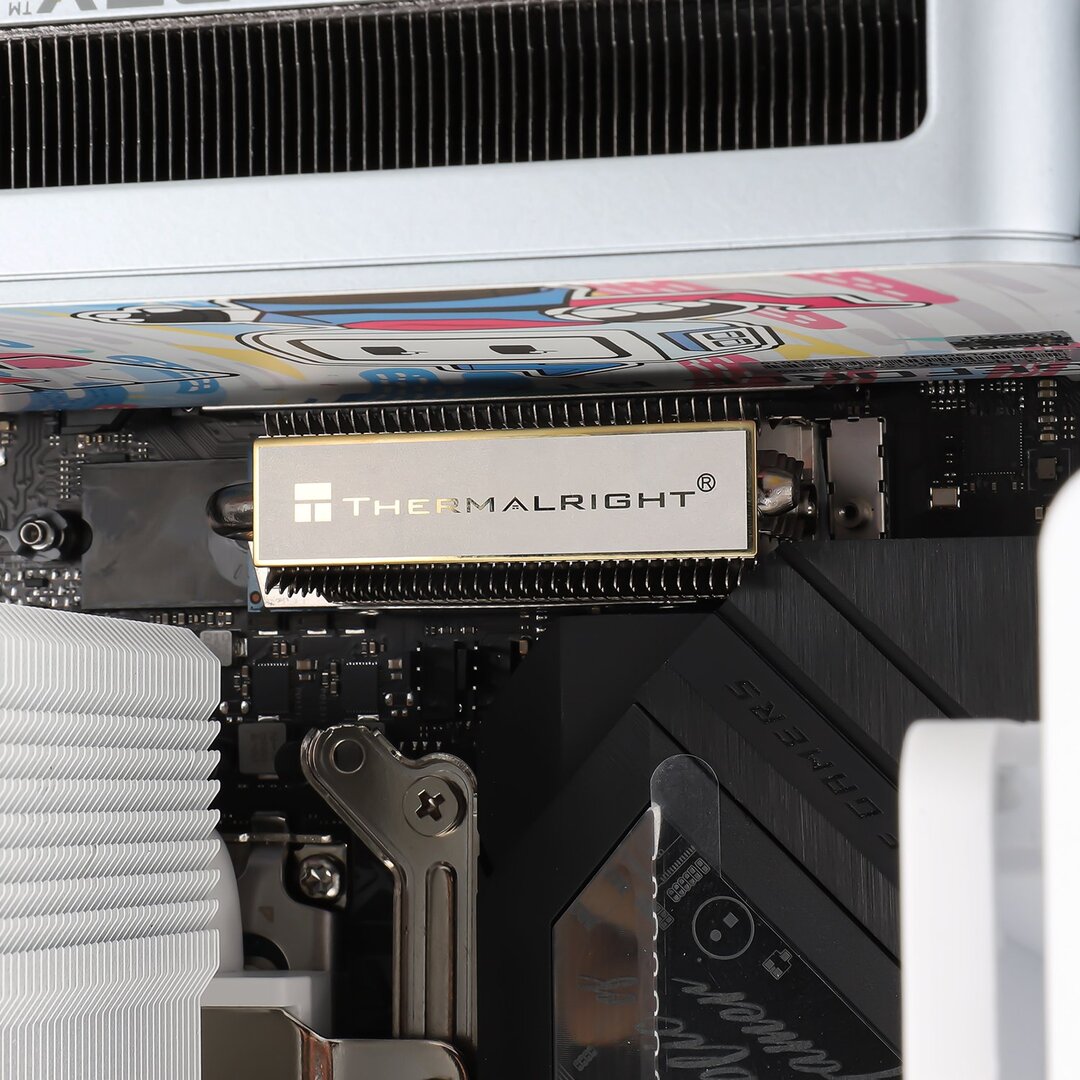 The alternative would be to choose an M.2 slot that sits closer to the bottom of the motherboard, as some models offer. However, these ports are often not connected at full power, so they are not suitable for high-end SSDs.
More extreme examples of SSD cooling
Thermalright's M.2 SSD coolers are an extreme example of SSD cooling, but they're not the only ones. There are now several M.2 SSDs with water coolers. Team Group recently announced an AiO water cooler designed to cool down both a CPU and an M.2 SSD.
With the next generations of SSDs, even the fans could become an issue; Jonsbo is already leading the way with a fan-powered M.2 cooler.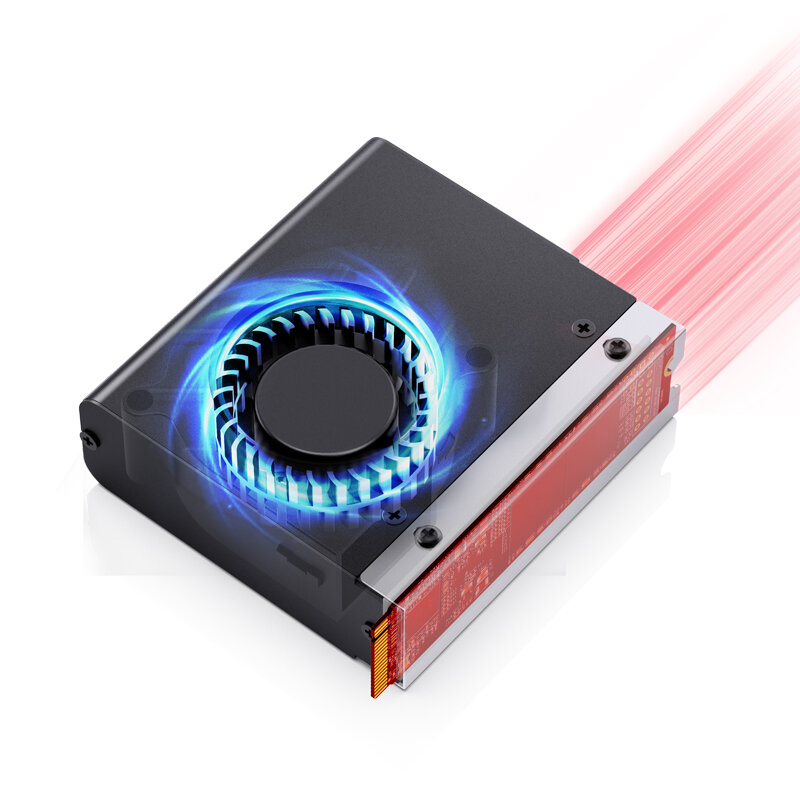 However, since silent operation is one of the main advantages of an SSD compared to an HDD, it is unlikely that this cooling concept will prevail in the consumer sector.
M.2 soon to the limit
For the M.2 form factor, for example, the CTO of SSD controller maker Phison sees PCIe Gen 5 as the limit. To further increase performance, a new type of connector is needed that improves signal integrity and heat dissipation. New connectors are said to be under development and will appear in the next few years. According to Phison's CTO, this could prevent the use of fans in consumer SSDs.