Discovered "anti-hunger molecule"
Does a strenuous workout curb our appetite?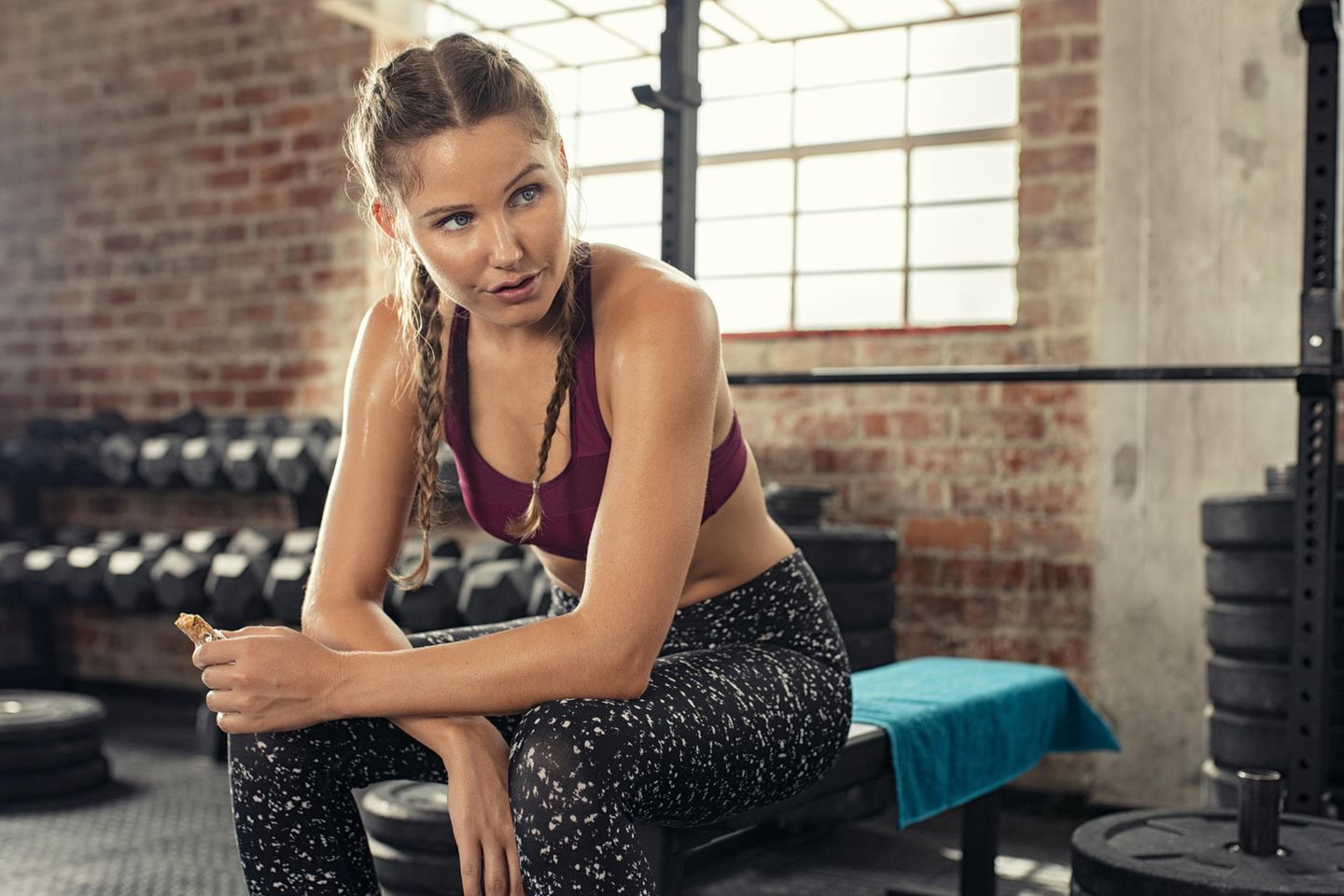 US researchers have discovered a molecule that inhibits hunger from exercise. This apparently means that we tend to eat less rather than more after an intense workout.
Exercise promotes our mental and physical well-being and can help us maintain a healthy weight. But does it also affect our appetite? Yes, says a new study from Stanford University in the United States. And, in fact, a strenuous workout doesn't seem to stimulate the appetite, as one might intuitively suspect, but rather makes us feel less hungry. Why is that?
Researchers discover "anti-hunger molecule"

Scientists at Stanford University, in collaboration with Baylor University and other research institutions, have discovered and investigated a molecule that apparently makes us feel less hungry after exercise. Named Lac-Phe, more specifically N-Lactoyl-Phenylalanine, the molecule is synthesized from lactate and phenylalanine. Our body produces lactate after strenuous physical exercise, phenylalanine is an amino acid that contributes to the formation of proteins.
For their study, Dr. Jonathan Long's researchers ran mice on a treadmill at an intense level and then analyzed how chemicals in the animals' cells changed. They found that Lac-Phe was increased in the mice. Subsequent tests confirmed the assumption that it is an "anti-hunger molecule", as experts call it. It ensures that the mice ate less than the control group.
Study shows: less hunger after physical exertion

The researchers continued the tests: They gave the first group of mice a high-fat diet and high doses of Lac-Phe for a period of ten days, while the control group ate normally and did not receive the molecule. As a result, the mice that received more Lac-Phe ate about 30 percent less, lost weight, and had improved glucose tolerance.
The research team repeated the test on racehorses and was also able to demonstrate the effect of the "anti-hunger molecule". Another Stanford University scientist timed a test on humans and also discovered a large increase in Lac-Phe after exercise.
New possibilities in the fight against obesity

This discovery is extremely exciting for scientists and offers completely new options to combat obesity, which is a health hazard, and the diseases that result from it. However, more research is needed to determine whether people can benefit from the "anti-hunger molecule" and the resulting decreased appetite after strenuous exercise. dr Jonathan Long is optimistic: "We estimate that the Lac-Phe signaling pathway is responsible for about 25 percent of weight loss through exercise," he explains in a message on the university's website.
Sources used: med.stanford.eu, nature.com, fitbook.de
mbl
Gala