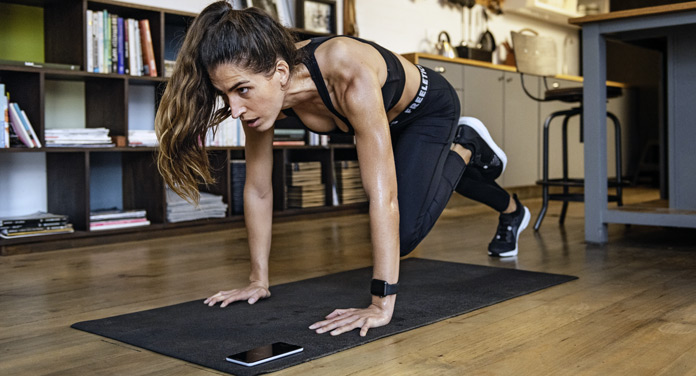 Freeletics is a fitness and endurance training program that you can access through the app of the same name. The digital-only program does not require any sports equipment or long visits to the gym. The exercises are performed using only your own body weight; sometimes a mat or pull-up bar is necessary. It is enough if there is a soccer goal nearby. The name also derives from this "freedom" of sports accessories.
From idea to global success
The concept was developed in 2013 by three students from Munich who studied other subjects but still had a passion for sport that went far beyond being just a hobby. Six months later, a fourth member, Daniel Sobhani, joined as CEO, who still manages the startup today. The three former founders left the business in 2018.
The business idea was a success from the start. Freeletics now has millions of users around the world who can connect with each other and thus increase their motivation. In the meantime, other shows dealing with mental health and healthy eating have been added.
How does Freeletics training work?
The Freeletics training program combines high intensity training and high intensity interval trainingthat is, you use short, hard training sessions all at once and alternate them with less intensive exercises.
Individual sessions consist of a sequence of exercises such as Lizards, squats, jump push ups ua together, which are executed repeatedly in a given number. The exercises themselves are demanding and require strength and must be performed cleanly and precisely.
Especially for the beginner, it is important to closely observe the sequence of exercises and practice them according to the instructions. Otherwise, there could be a risk of injury to inexperienced users. That is why quality is important at the beginning, that is, the correct execution of the exercises, and not the number of "managed" exercises.
If you want to try Freeletics yourself, you can download the app to your smartphone for free. It becomes more demanding and effective with personalized training, which, however, is subject to a fee.
---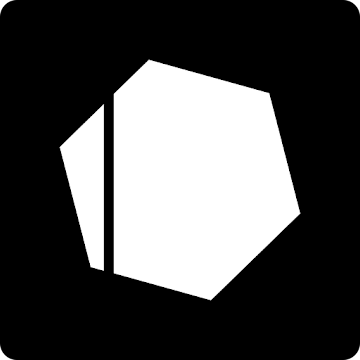 Download Freeletics for Android from the Google Play Store
Download Freeletics for iOS on the Apple App Store
---
Train successfully with Freeletics
Before we begin, there are a few thoughts and rules to keep in mind that will make training easier later on. If you want to incorporate regular exercise into your daily routine, remember that it takes 21 days for new habits to become routine. It is also important to develop a positive attitude towards new activities, otherwise good intentions will fall by the wayside. Because attitudes also take time to settle in the world of ideas.
Freeletics recommends training three to four times a week and keeping it consistent. After each break, it becomes more difficult to start again and physical training cannot become a habit. Here "staying on the ball" is required. This is the only way to fulfill the Freeletics promise to get the body of your dreams in 15 weeks.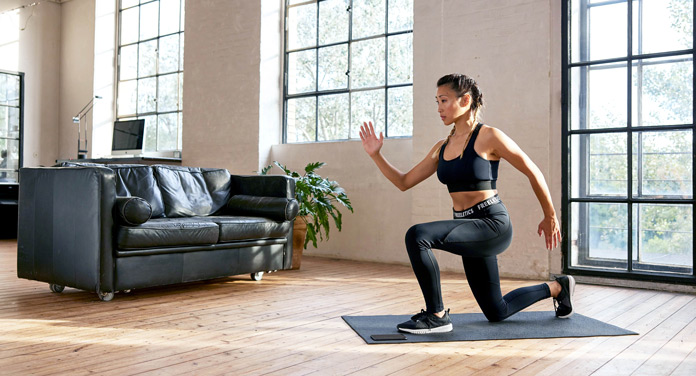 Practicing is easier with the right sportswear. Moisture-wicking fabrics are more comfortable to wear and reduce the feeling of being drenched in sweat. There are also sportswear with a compression effect, which can stimulate blood circulation and minimize muscle tension.
Music is motivating, no doubt. Loud music with a fast beat makes the heart beat faster and gives the body a rush of adrenaline. With music, beginners pick up the practice rhythm faster and are more motivated to follow along.
The training location also plays a role. In principle, Freeletics can be trained anywhere. However, beginners should make sure not to train in places where they are too distracted. This could be the case for larger crowds, for example. Here, Freeletics recommends joining other trainees who have already tried suitable places.
The most important exercises and trainings at Freeletics
The pillars and the first trainings developed by Freeletics are named after deities: Aphrodite, dione, Zeus and Venus. These four units are made up of basic exercises that occur over and over again in different variations. Burpees, squats, sit-ups, pull-ups and push-ups are the foundation and pillars of the entire training program. Various other workouts have been added over the years, some named after gods or figures from Greek mythology.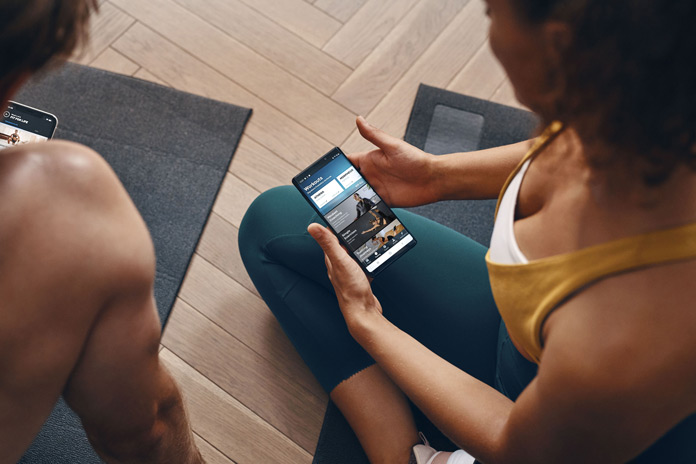 Squats, squats, target your leg and gluteal muscles and ensure that fat burning kicks into high gear. With crunches, lifting the upper body from a lying position, the rectus abdominis muscles are strengthened, but also the underlying muscles.
Pull-ups train many muscle groups, especially your large back, upper arm muscles, and chest muscles. Likewise, pull-ups, push-ups, target the muscles of the shoulders, arms and chest.
In the burpee, several training units are combined into one movement. It consists of squats, push-ups, and then a stretch jump. This exercise trains the entire body, both large muscle groups and auxiliary muscles, making it almost essential for a full-body workout.
Each program has its own composition of the various basic exercises. For example, part of the training "Aphrodite" Burpees, squats and sit-ups, to the program "Methys" Burpees, climbers and high jumps. "Apollo" It consists of three rounds in which you perform 20 burpees, 400m sprints and 20 squats in each round.
What can you expect from the Freeletics app?
If you register for free at Freeletics.com, you can download many exercises and training tips to your smartphone and carry them out according to the instructions. However, only full-length shows can be found here, such as "Aphrodite", which can easily push you to the limit with its sheer number of replays. But you are also on the other side. Part of a motivating and sports-loving communitywith which you can exchange information on Facebook or Instagram.
If you have the opportunity to train with a partner, the motivation and the effect of the training will increase. Sit-ups in which your partner holds your legs or lower legs can be performed more precisely and are more effective. Having partners shoulder to shoulder while squatting makes it easier and more fun. Push-ups in a face-to-face position are also an ideal partner exercise, which can be intensified if you both hold hands while pushing up.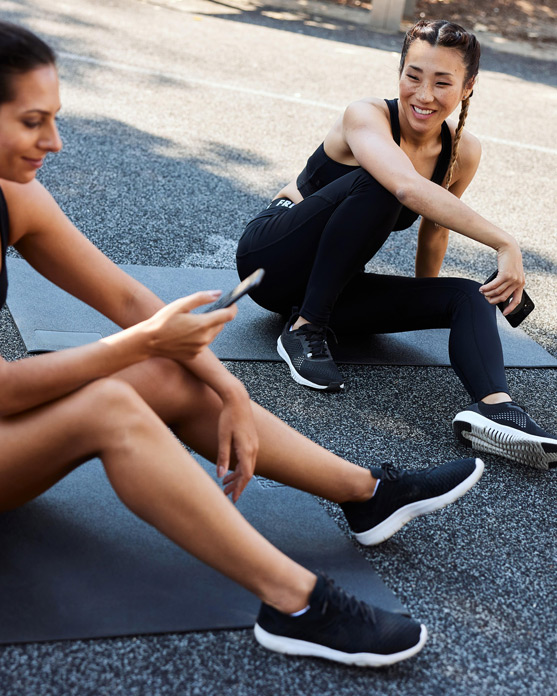 Training with your own physical trainer
If you can and want to afford it, you should opt for personalized training with a trainer. This specifies the exercises and repetitions according to your needs and creates training units to suit you. With your training feedback, the coach has the opportunity to adapt the next training plan more precisely to your fitness level.
If you have decided on the paid version, you can put together the training you want from various programs. First you tell your coach your ideas and goals that you associate with your training. Maybe you want to be fitter and more flexible in general, maybe you want to strengthen specific areas, or maybe you just want to shed a few pesky pounds.
The next step is to assess your fitness level. Maybe you are just starting out and have no training experience. Then your trainer will put together a beginner program for you. If you already have some experience, the requirements increase accordingly.
You then make your choice on how you want to achieve your goals. Here you can choose between bodyweight exercises, exercises with bars and weights and running. You can also choose to add audio coaching and/or healthy eating plans. You can also determine when training is best for you and how much time you have available or want to invest in your training program. The trainer takes all the information into account when putting together the program for you.
Prices vary depending on whether you only want to book a training coach (from €1.54/week) or if you also want to have a nutrition plan created (from €2.31/week). A subscription is available for 3 months, 6 months, or 12 months.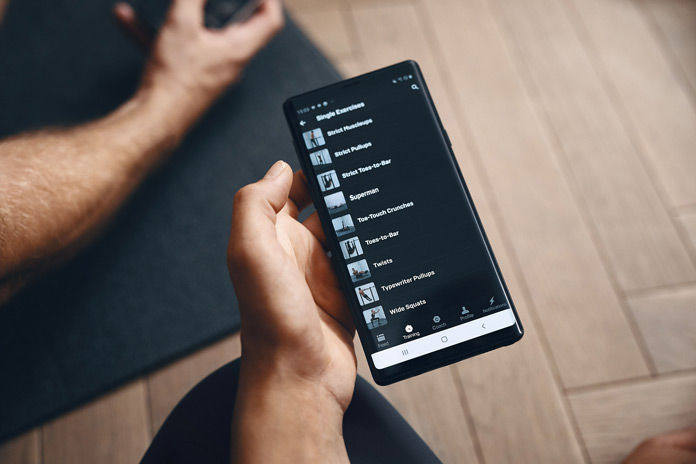 Here are some workouts to choose from that are good to start with:
For example, it could be this Six Week Start Strong Program to be or that Twelve week program "stomach, legs, curves", which is specially designed for women. With "Natural Tone" you train your muscles without weights.
By the way: if in the first 14 days you discover that you don't like the program or you don't get along with the trainer or the exercises, you can cancel your subscription through customer service and get the full purchase price back. .
The Freeletics Running app, which would otherwise be a separate offer, has been integrated into the Freeletics app since 2019. Freeletics goes beyond regular physical activities and includes nutrition and mental health in its offer.
Beyond physical training…
Beyond physical training, Freeletics wants to contribute to a long-term lifestyle change. This new address is with the slogan "Holistic Fitness Lifestyle" described. It means constant physical training, a healthy diet, enough rest periods, good sleep and a new attention in terms of mental attitude and mindset.
Physical health and fitness includes a balanced diet that gives the body what it needs. For this purpose, Freeletics offers its users individual nutrition plans that are based on their preferences and the goals that individual users pursue for themselves. The digital nutrition coach Freeletics Nutrition combines physical training with proper nutrition and also encourages healthy eating.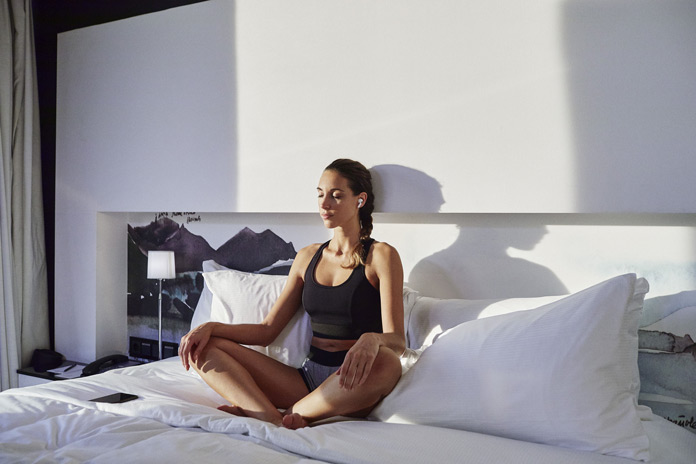 Recently, Freeletics has also provided support for mental attitudes and attitudes that complement physical form. Based on the knowledge that results can be increased with the right mental attitude, the creators of Freelatics provide a series of tips on how to design this type of mental training.
Those interested can use the "Explore" button to learn more about the new mindset session to inform. Covers everything athletes want to know about mindsets, restful sleep, and stress reduction.
Click here for our great fitness platform comparison »
Photos: Freeletics