Fit in no time
The 3 minute power workout for the legs.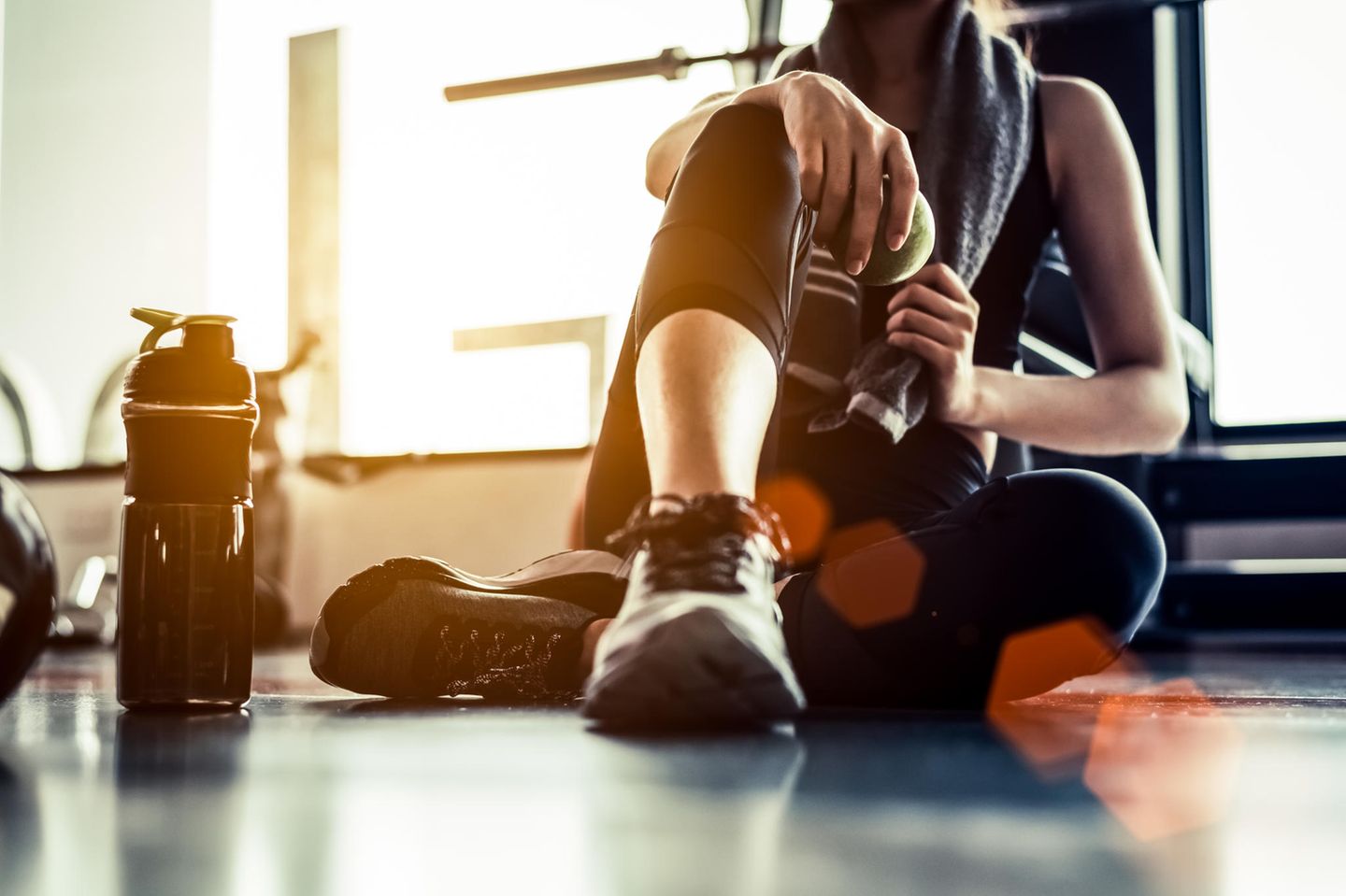 Do you want to do something for your legs, but do not have much time? Then try our three minute power workout!
In our stressful everyday life, it's hard to find some time for a long-lasting workout. You'd also like to do more for yourself and your fitness, but you don't know when. Then we have good news for you: Get your legs in top shape with our super easy mini-workout. And best of all, you only need 3 minutes a day!
The 3 minute leg workout.

Are you ready to start right away? So here are your exercises:
1. Squats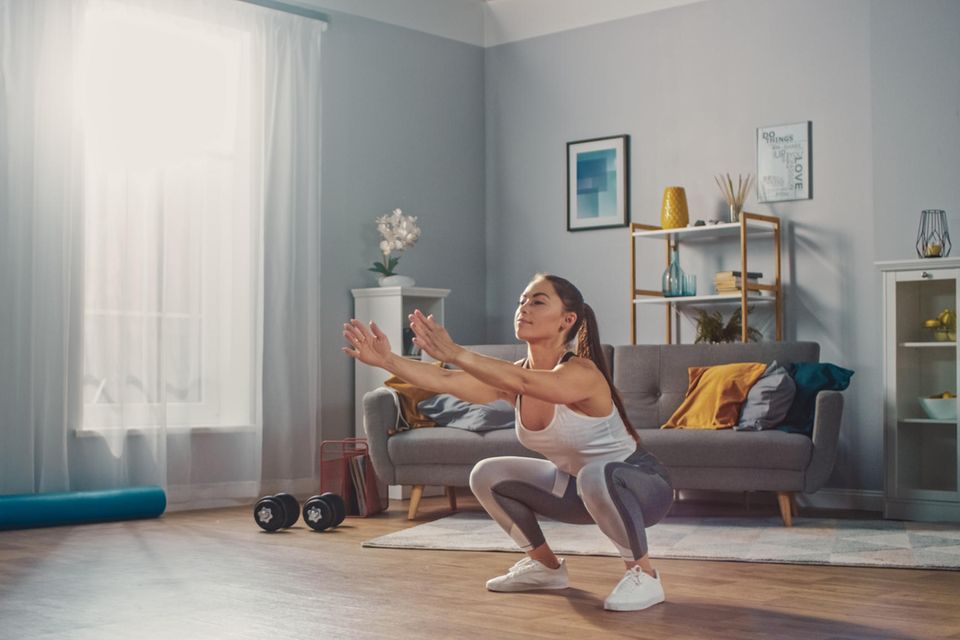 In addition to the legs, the glutes also benefit from squats, also known as squats. To do this, stand at the height of the hips, make sure your feet are firm and bend your knees in a controlled manner and with a straight back, as if you were going to sit in a chair. The arms advance in parallel. Important: To protect the joints, the knees should always point out instead of falling in. Also, make sure your knees don't go past your toes. Then lift your feet off the ground and back up. Do a total of 20 repetitions of the squats.
Advanced users can also participate in so-called deep squat attempt. To do this, stand with your legs apart and then lower down a bit more than with a normal squat, as if you were sitting on a low stool, but that requires some balance. The feet are firmly on the ground, here too the knees should not fall in and should not slip on the tips of the toes. You can also do 15 repetitions of deep squats.
2. Knee raises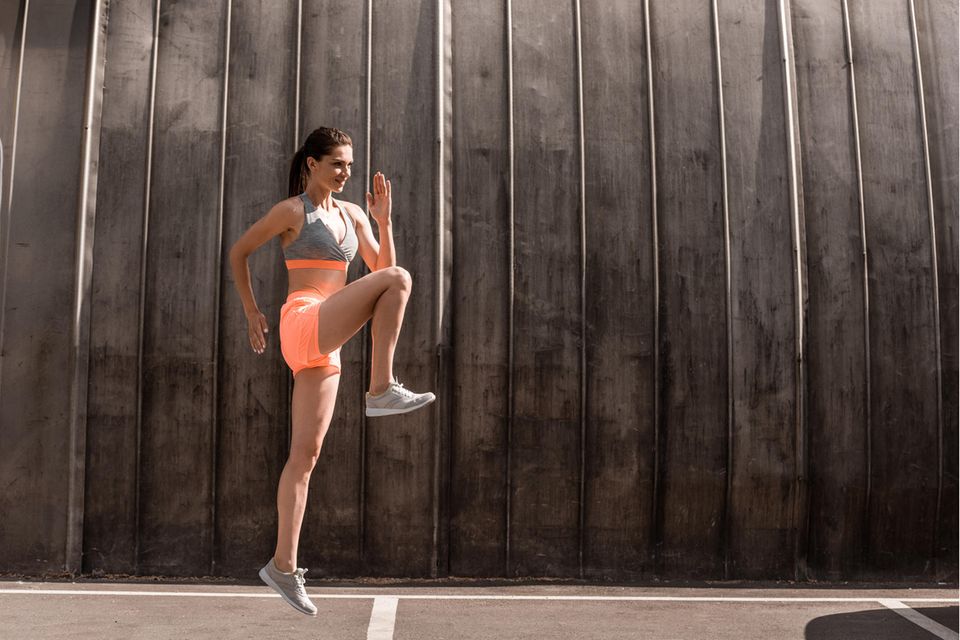 The so-called knee raise is an excellent short exercise for the thighs, buttocks and general sense of balance. To do this, stand shoulder-width apart, lift one leg up, and pull the knee in toward your chest. The foot is flexed. hold position for a brief moment, lower the leg and repeat the exercise with the other leg, a total of 15 times per side.
3. Thigh lift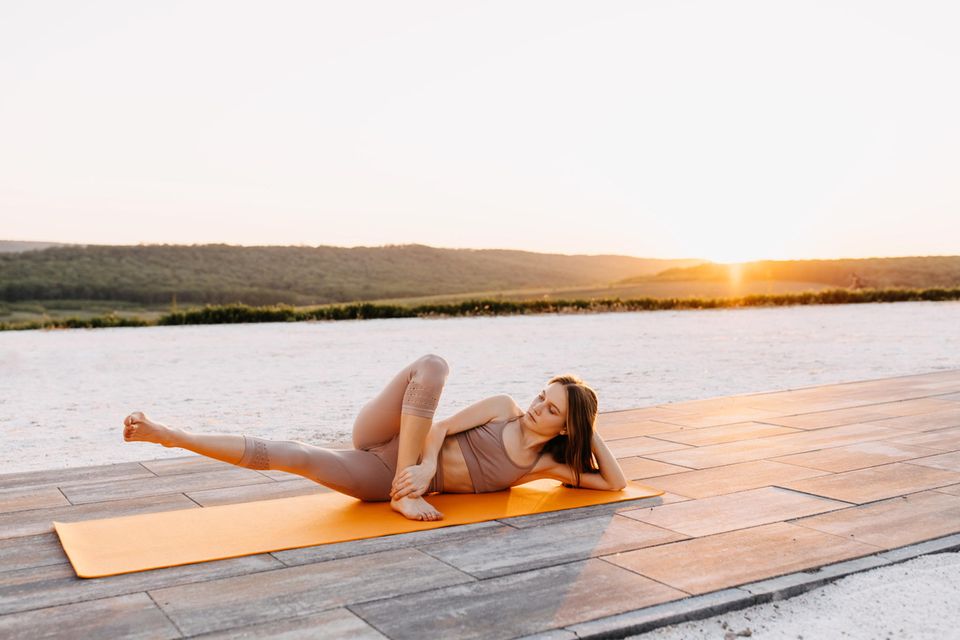 With the thigh lift you logically train the inner side of the thighs – and lying down! To do this, lie on your side and make sure that your body forms a straight line. Now bring your upper leg upright in front of your lower leg. Then raise your bottom leg as high as it will go and lower it back down. The exercise can be done both quickly and slowly, advanced users can also slightly rotate the lower leg when moving up. You should repeat the thigh lift 15 times on each side.
bridget