Fit into everyday life
Save time and money – these effective home workouts will keep you fit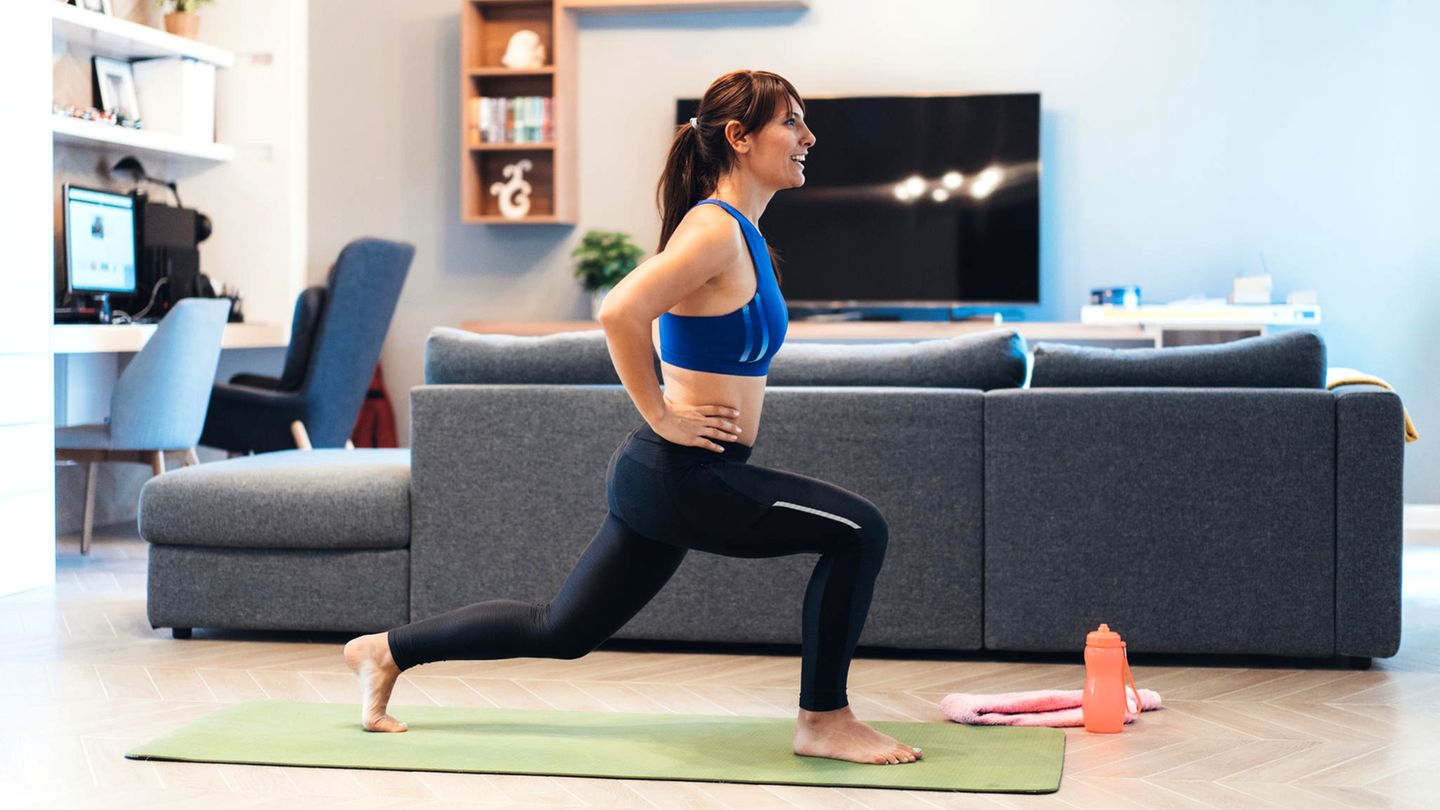 Going to the gym costs money and time. There is not always enough of this in everyday life. Between work and family, effective home workouts pay off. Is that how it works.
All you need for a successful workout at home are the right exercises and fitness accessories. It is important that you do the exercises correctly. Either you already know how to do the exercises correctly or you use training videos for inspiration. You will find what you are looking for on YouTube, for example. Numerous athletes upload training videos there. These videos are freely available and are designed to guide you through the training and explain the exercises in detail.
Basics to exercise at home

Home workouts are easy to do. You need the right sportswear and the right accessories. An elastic fitness mat is the best base for your exercises. East sports mat It is non-slip and environmentally friendly. In addition to sweaty workouts, exercises to loosen stuck fascia are also popular. This ensures that hardened muscles become softer again. Depending on the application area, you can use it foam rollers either massage balls wear. Demanding workouts and exercises for muscle relaxation can be combined very easily.
1. Dumbbell training

Dumbbell exercises allow specific training of certain muscle groups. When you're just starting out with dumbbells, it's best to use light weights. The longer you train, the more repetitions you can do and the more you can increase the weight of the dumbbell. These are suitable for women to start with two kilo dumbbells. men can come too four kilograms start.
" vendor-id="5e7ac3fae30e7d1bc1ebf5e8″ vendor-name="Youtube"/>
2. Yoga training

The Indian teaching of yoga not only promises relaxation, but also challenging workouts. AN yoga block it is especially useful for beginners. You can lean on it or lie down, sit on the block or use it as a weight. This makes yoga exercises more effective.