More mobility in the spine and increased vitality – it is not without reason that Gyrotonic is a popular fitness trend.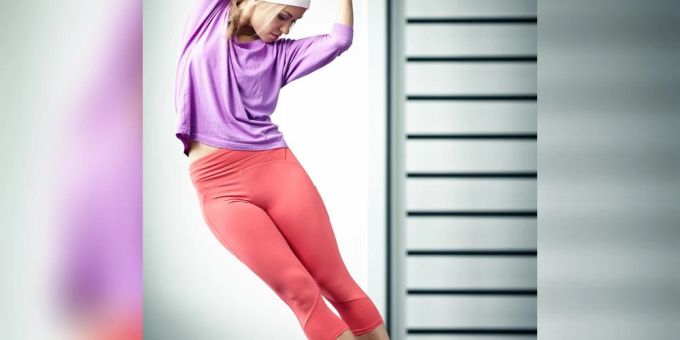 the essentials in brief
Gyrotonic is a method of movement that has its origins in yoga, tai chi and dance.
It is based on a pattern of circular, spiral and undulating movement.
Muscles, tendons, ligaments, connective tissue, fascia, and joints are stressed.
Muscle aches are unavoidable with this training: Gyrotonic is a holistic training concept in which the body is seen as a unit and the spine as the central support.
The full body workout was invented by Juliu Horvath, a former professional gymnast and dancer. What makes the method so popular?
Gyrotonic is a circular, spiral, and undulating pattern of movement and incorporates elements of yoga, tai chi, dance, swimming, and gymnastics. So the fact that the whole body is required should be out of the question.
Three-Dimensional Motion Sequences
The difference with other training methods is that three-dimensional movement sequences are exercised, which stress muscles, tendons, ligaments, connective tissue, fascia and joints in a natural physiological interaction.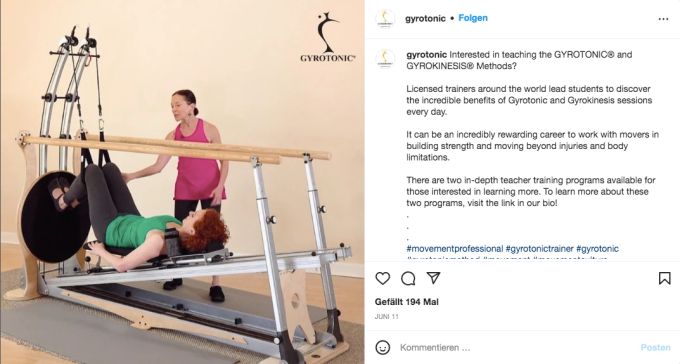 The exercises are performed on special equipment, such as the pulley tower combination unit or a jump stretch board.
If you don't want to buy them yourself because of their size and price, you can visit various physical therapy centers or fitness studios.
In any case, beginners should work with a trained Gyrotonic trainer at first.
More vital, more dynamic, more flexible
Gyrotonic is especially indicated for degenerative diseases of the spine and joints, osteoporosis or osteoarthritis, blockages, meniscus and ligament injuries, coronary and vascular diseases, bronchial asthma or peripheral nerve injuries.
Have you heard of Gyrotonic?
With regular use, Gyrotonic ensures greater mobility in the spine, increases vitality and dynamism, balances unilateral work postures, tightens connective tissue and shapes the figure.
More about the subject:
Coach Dance Yoga Live Better ❤️

---
.