I recently saw a documentary where a young woman had a fat injection in her upper arms because she wasn't satisfied. She found her arms flabby and too fat. But the procedure went wrong and she had to be treated several times. (You can find the link to the documentary below.) If it also hardens, strong arms but you don't want to risk surgery to do it, you should give this exercise a try.
Why you should train your triceps to have strong arms
Many exercises for strong arms primarily train the biceps, the muscle that is activated when you bend your forearm. However, to tone your arms and get lean muscles, you should also focus on your triceps. The triceps are the opposite of the biceps. It stretches the forearm and can be felt on the back of the upper arm.
keep reading: Do you suffer from strawberry skin on your arms? You can do that about it.
The biceps are used in many everyday movements. And the triceps are also often neglected in training. But to have uniformly strong arms, you have to train both muscles.
Tricep Dips Strengthen Your Upper Arms
Tricep dips are a great way to build your to strengthen the upper arms. You don't need weights for this, just a chair or other fixed piece of furniture.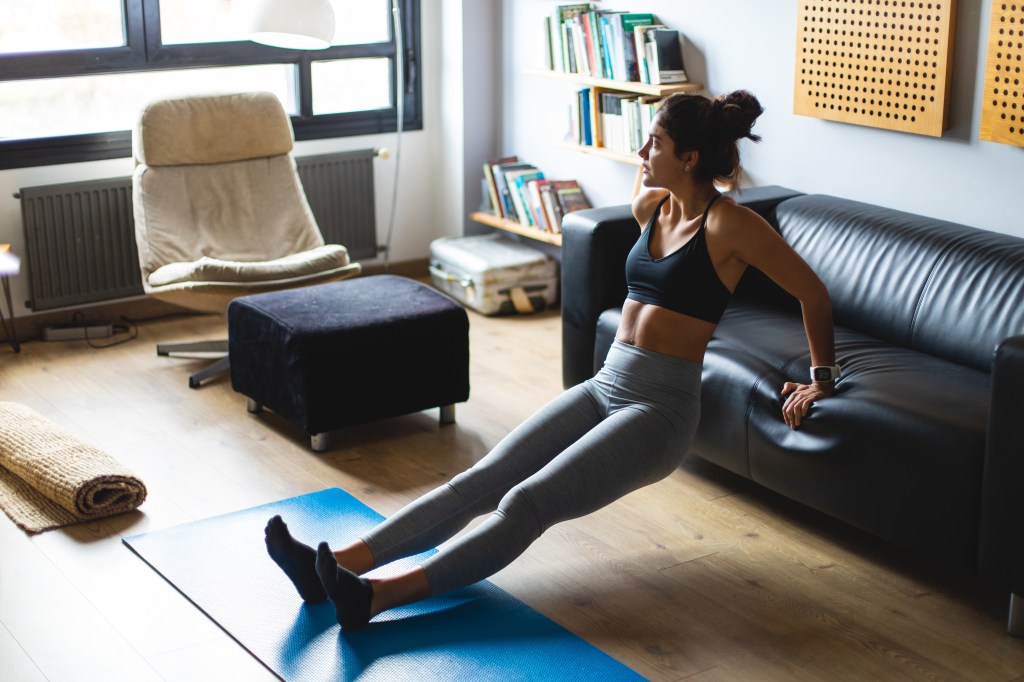 This is how you do it:
Sit in a chair and place your hands on either side of your hips on the edge of the chair. Your feet are firmly on the ground a short distance from the chair.
Now slide your butt off the chair and shift your weight onto your heels. The hands remain on the edge of the chair.
Bend your arms letting your hips sink further. The elbows point backwards and form a 90-degree angle.
Hold this position for 3 seconds, then quickly push yourself up hard by straightening your arms again.
How often should the exercise be repeated?
Do 2-3 sets of 15 reps for an effective training stimulus.
Conclusion: Strong arms with a single exercise?
Of course, a single exercise is not enough to train your arms to perfection. However, tricep dips are one optimal complement to your arm training. For example, do you already know these 5 push-up variants? Your workout is guaranteed not to be boring. By the way: The forearms also want to be trained! Here you will find the best exercises for well-shaped forearms.
Here you can find the documentary about cosmetic surgeries from RTL that was mentioned at the beginning.