It is with a heavy heart that we have to admit: the days are getting shorter again and temperatures are dropping. It is what it is, summer is coming to an end little by little and autumn is just around the corner. But that doesn't mean outdoor sports are over! On the contrary, we are just beginning now, because outdoor training not only strengthens our mental health, but above all our immune system.
We tell you why outdoor sports make us so hard and what gadgets are now perfect for exercising outdoors!
Outdoor sport is so healthy
There it is again, the cold season finally giving us another reason to crawl inside. Because let's be honest: it's too cold right now for outdoor sports. We don't want to catch a cold! If you now think that there really is something to that, we have to disappoint you on this point: in truth, outdoor sports, in the right dose, are more than healthy. That sports doctor Dr. Robert Fritz, who runs the "Sportordination" in Vienna. Because we not only strengthen our cardiovascular system, muscles and fitness, but above all our immune system. And sport is also extremely important for the psyche, whether indoors or outdoors.
How does exercise affect the immune system?
Scientific studies have long shown that sport is good for our immune system in general: exercise leads to the release of endorphins and promotes the production of natural killer cells and antibodies. If we then take our sports drives outdoors, we also get plenty of oxygen and fill up on vitamin D in the sun – a win-win for body and soul! According to the World Health Organization (WHO), just 2.5 hours of exercise a week is enough to do something good for us and our body. And that doesn't always have to be exhausting, says Dr. Fritz.
It is important to get different stimuli and alternate units. A good combination of resistance and strength training is particularly effective. And sport is also good for our psyche, because if we are active and exercise regularly, we reduce stress. "Exercise is an extremely good tool for bringing balance back to the psyche", emphasizes the sports doctor. Even with small sports units we can reduce the stress hormone cortisol and have a clear head again. No matter whether we play sports outdoors or do a hard workout indoors, we release endorphins, which in turn have a positive effect on our well-being and thus also on our immune system; after all, stress and a bad mood can also make you sick.
What should I keep in mind when training outdoors?
The sports doctor can reassure anyone who thinks that exercising outdoors can be dangerous and cause a cold: "In principle, the cold doesn't bother me at all if I don't exercise too much." It only happens if I almost never play sports and suddenly I go full speed ahead. Then it can happen that I inhale the cold air too deeply into my bronchial system, giving bacteria and viruses a better chance to attack the immune system.. What you have to keep in mind when exercising outdoors: "Dry and cold air weakens the mucous membranes. If viruses and bacteria are added, there is a greater chance that I will catch a cold, "says the expert. Therefore, it is important to drink enough before and after the sports unit so that the mucous membranes are well moistened and therefore less susceptible to infections. The pro's advice: breathe through your nose, because "it has the advantage of heating and moistening the air."
We can also prevent colds with the right clothes. But that doesn't mean you have to dress too warm, quite the contrary: "When I play sports outside, I can be cold for the first ten to 15 minutes and I can freeze a little," says Dr. Fritz. The pro warns that whoever is already hot before training is definitely using too much: "The body heats up from exertion and produces an incredible amount of heat, and it has to go somewhere; So I'm soaking wet and I'm getting cold Many people freeze in the winter and catch a cold because they dress too warm!" His advice: go for the onion look and functional clothing that wicks away moisture from the body. Then nothing can go wrong with outdoor training.
The "open window effect"
However, you have to be careful with the so-called "open window effect". As the name suggests, this is a short period of time after training when we are particularly susceptible to infections. Everything has an evolutionary biological background: "We never made an effort to enjoy it, it was always a stressful situation," explains Dr. Fritz. Our immune system kicks in during exercise to prepare for injury, but then nothing happens and it goes down again. During this phase, the window is open and it is easier for viruses and bacteria to enter. So it's important: don't stand in the cold wind after exercising outdoors and take off your sweaty clothes immediately! "If I take it to heart, I can do sports outdoors in any weather and I don't have to be afraid," says the expert.
What doesn't kill us, makes us stronger
So the only question that remains is: is it really possible to overdo it and do too much of a good thing? And at what temperature should we stop training outdoors? "There is no such thing as too cold", assures the sports doctor. And as for the amount of sport: "The dose makes the poison," says the expert. You can always overdo it, but we don't intend to anyway. 😉 So we can confidently put on our winter sportswear and get started – doctor-approved!
5 essentials for outdoor sports
To make training outside even more fun, here are our outdoor training favorites for you:
1. Sonos Roam Portable Speakers
Of course, the right sound for outdoor sports should not be missing either. For a HIIT workout or a yoga session in the park, nothing beats the Sonos portable speaker. Of Smart Speaker is light and therefore particularly mobile. It can be connected at home via WiFi and outdoors via Bluetooth. Plus point: a long-lasting battery to listen to music for hours! Our favorite color: olive! The soundboard is also available in ocean (blue), sunset (pink), black, or white. Available for 199 euros through sonos.com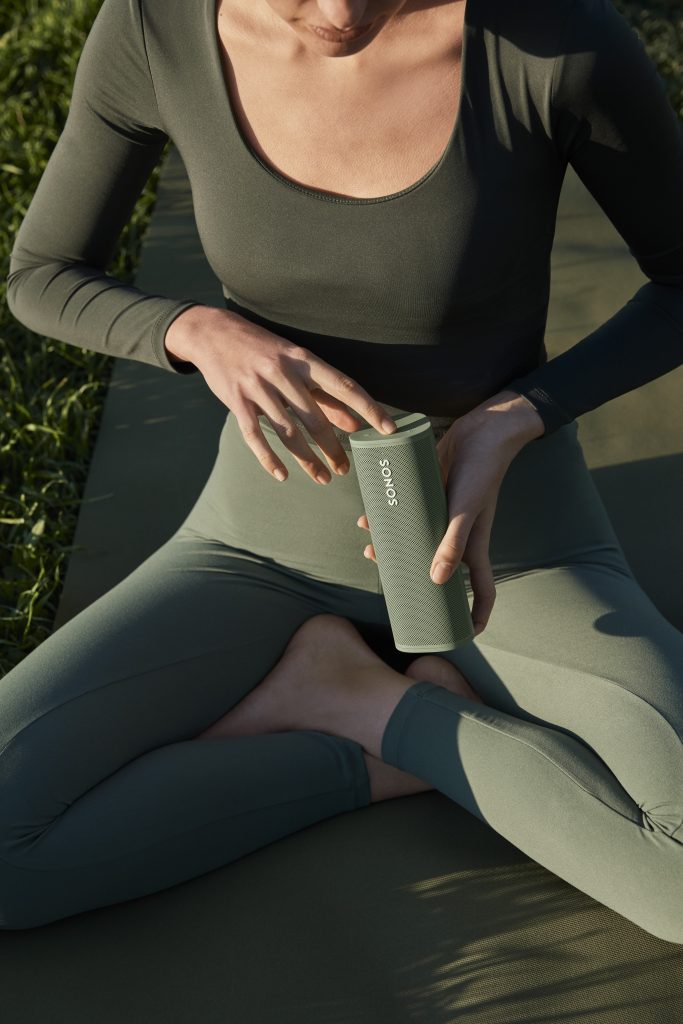 2. Yosana washable yoga mat
Um, how cool is that, please! Yosana's colorful yoga mats are not only washable, but also non-slip and sustainably produced. We would say triple win! The mats are made from natural rubber and recycled textile fibers; a material that ensures perfect support. The perfect companion for outdoor training, plus the colorful designs provide the necessary motivation – we love them. Another plus on the Karma list: Yosana is a member of SOS Children's Villages and with every purchase on yosana.eu the company supports the association SOS Children's Village Austria. Yosana yoga mats are available in the web store from 59 euros.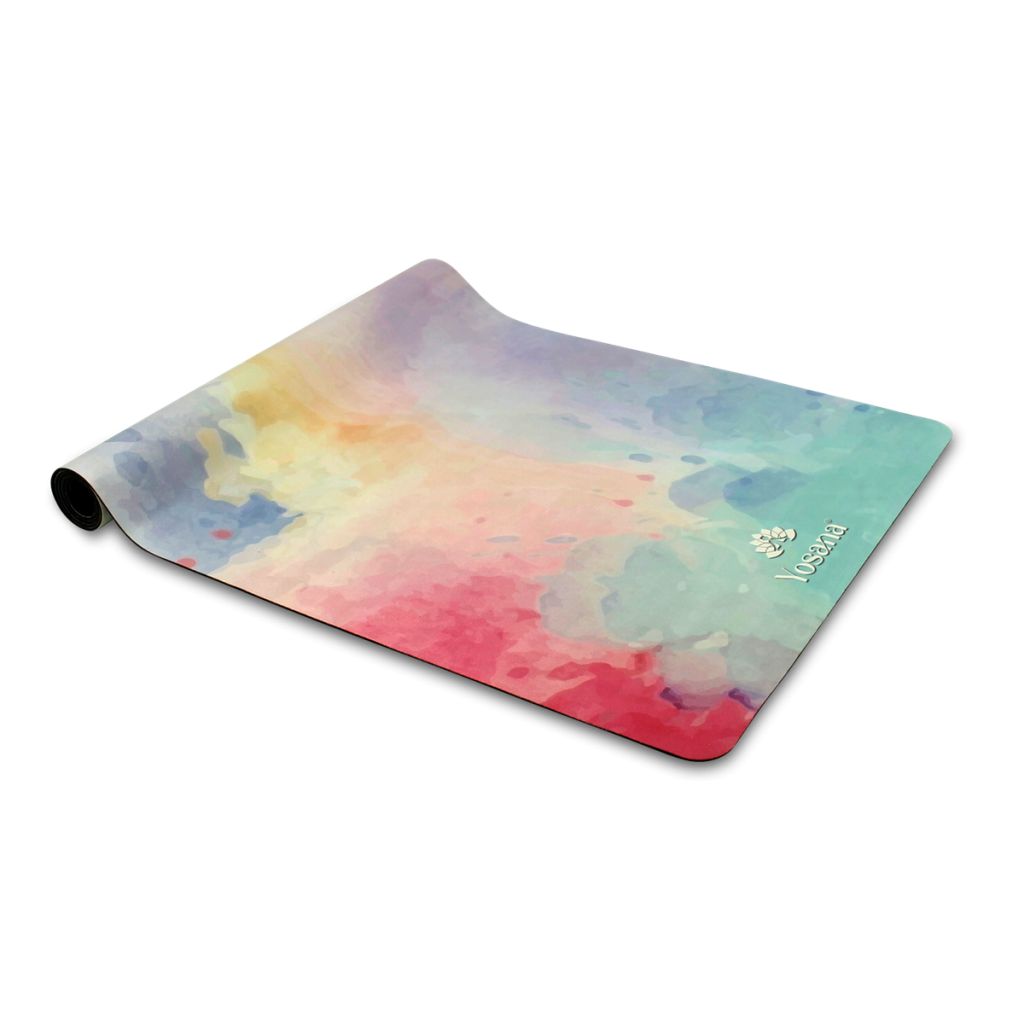 3. Asics Outdoor Training Jacket
Particularly important for outdoor sports: functional clothing that not only keeps you warm, but also withstands the weather conditions of autumn, aka. must be waterproof. Our Must-have for autumn: the Asics Fujitrail waterproof jacket from the running collection. Waterproof, lightweight and breathable, the jacket has been tested in technical mountain conditions. So perfect for running training, but also for hiking; available for about 200 euros at asics.com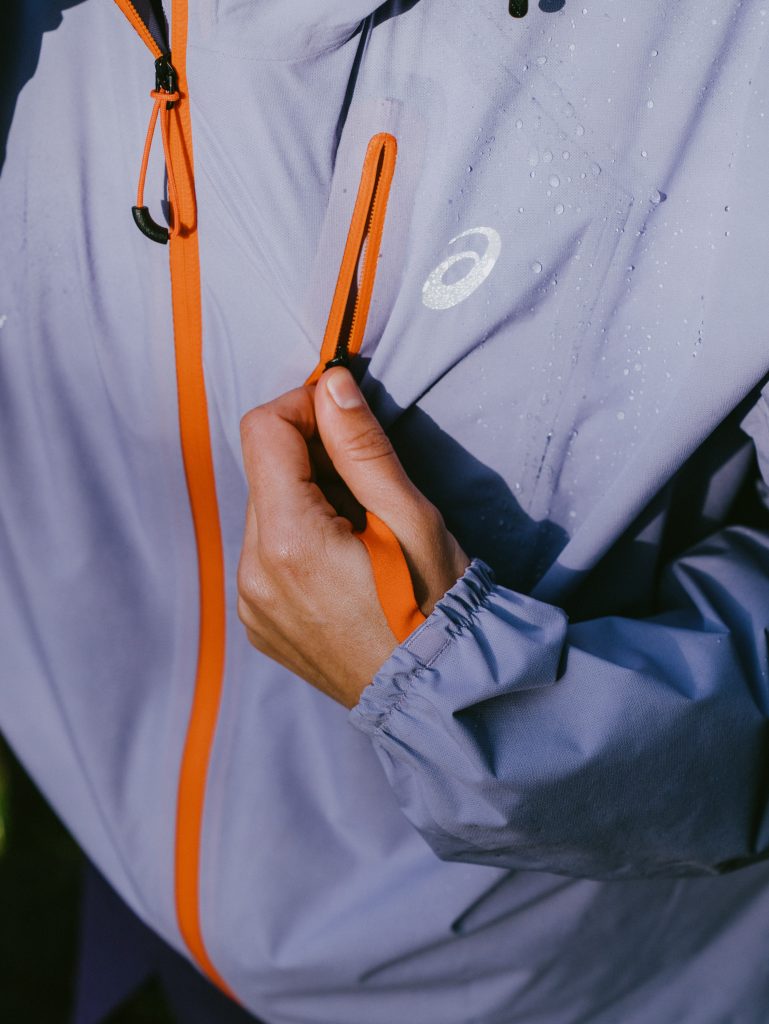 4. Mepal thermal water bottle
Even when exercising outdoors, we must never forget to drink enough! So: always have a drinking bottle with you. Our favourite: The Ellipse thermal bottle in rose gold from Mepal – for hot or cold drinks, which stay hot for up to 12 hours or cold for up to 24 hours. The bottle is completely leak proof and BPA free; available for about 28 euros through mepal.com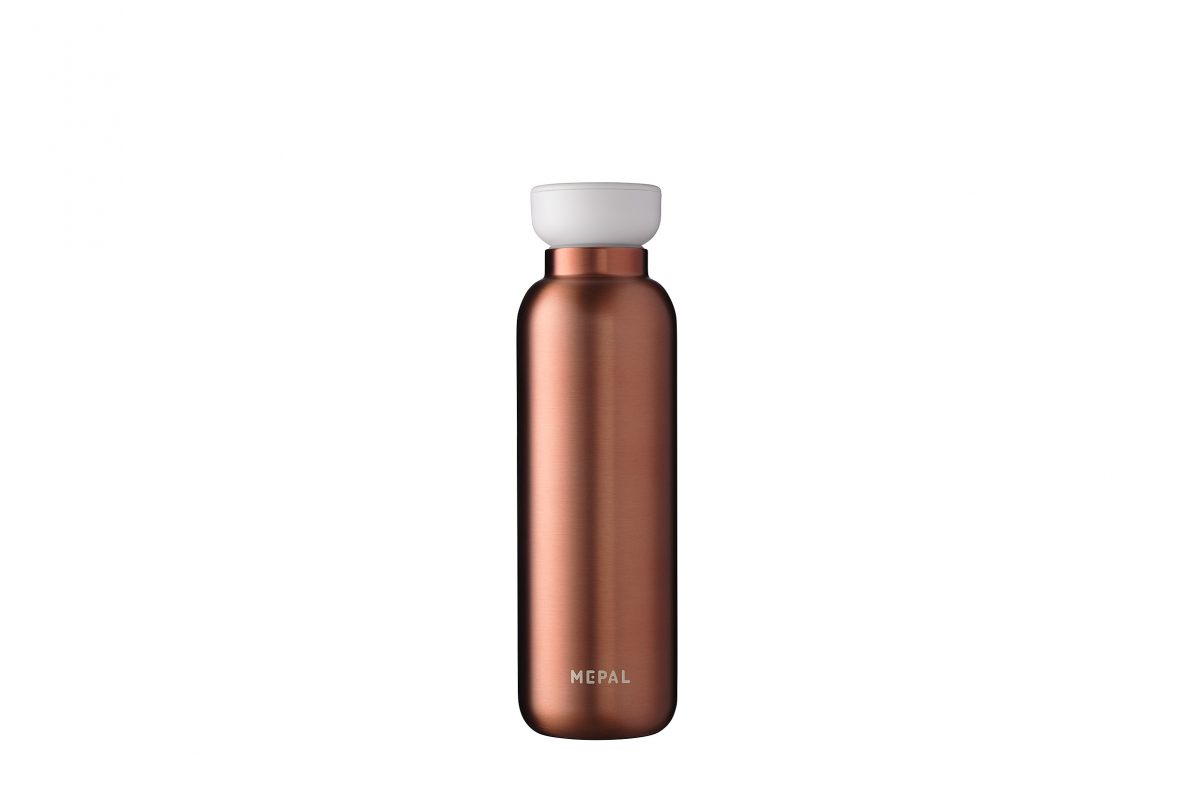 5. The North Face Cap
Running to the park in style makes outdoor training even better! Therefore a handy accessory like this cap from The North Face are not lacking. Our favorite part: the classic black version for around €20 via zalando.at, but the cap is also available in other colours.