zero training
This trendy workout from Japan is said to strengthen the body in just 5 minutes.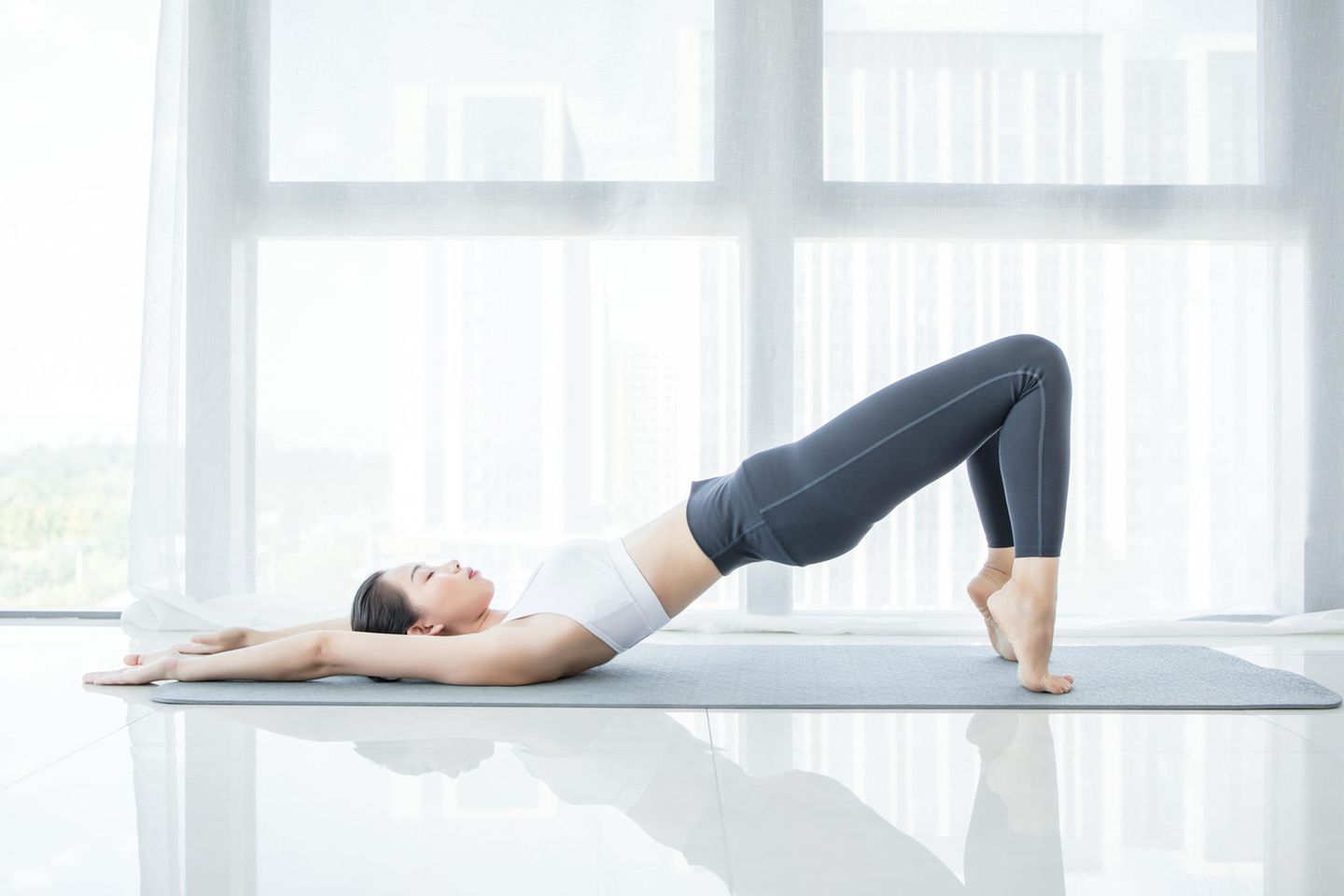 Lose weight and tone muscles in just five minutes with minimal effort? This is what "Zero Training" wants to achieve. Does the Japanese fitness trend deliver what it promises?
High-intensity interval training (HIIT), jogging, or classic weightlifting exercises at the gym—many methods promise to increase fat burning, help with weight loss, and firm body contours. A Japanese fitness trainer has developed a method that is said to have a similar effect with very little training effort: so-called zero training.
Tomomi Ishimura lives in New York and founded the "Body Tone" yoga studio there. The fitness expert has also written a book called "The Zero Training Method." Japanese women recommend this fitness method especially for beginners to get in shape. However, it is suitable for all levels of training. Best of all, you can do the Zero Workout in the comfort of your own home in just five minutes.
What exactly is zero training?

Zero Training is designed to help you lose weight, combat muscle soreness, and train and tone muscles with little effort. According to Tomomi Ishimura, it is largely due to poor posture and unhealthy habits that our bodies accumulate fat and flab over the years.
"When different parts of the body contract, they lose alignment with the zero position. Circulation and metabolism are affected, and you can gain weight, lose shape and other problems, "explains the trainer in an Instagram video, revealing what the zero refers to. on behalf of the method of training him. It is about restoring the zero position, that is, the ideal state of posture.
The five-minute Zero Training aims to counteract the problem with gentle breathing, stretching, and muscle activation exercises. Above all, the posture must be corrected and brought to the zero position so that the muscles can tighten again.
This is how zero training works

It is best to do the exercises lying on the floor. To do this, lie comfortably on your back, preferably on a yoga mat and one or two pillows or cushions. Tomomi Ishimura shows what exactly zeroing looks like in this Instagram video:
" vendor-id="5e717c8e69966540e4554f05″ vendor-name="Instagram"/>
Here she shows one of the exercises: